One of the best ways I've found to help clients be as relaxed and confident as possible for photo sessions is to provide lots of information in advance on what to wear, bring and expect.
Here's an excerpt from the guide I provide all my clients on what to expect at their Seattle body-positive portrait, boudoir or small business branding session.
Working with me is a friendly, fun and laid-back experience. I'll welcome you and show you a private space where you can put your things and change.
There's no need to be nervous or to know anything about posing. I'll walk you gently through several poses with each backdrop that work for your career, personal style and personality. (And, of course, respect and honor any mobility limitations you might mention to me.)
I use my home as my portrait studio to ensure that your session is comfortable and private, though we may meet on location elsewhere. Either way, we'll discuss expectations beforehand so you know what to expect at any location where we meet.
Settings
A "setting" is a specific location used for part or all of your session. For example, here at the studio potential settings include the garden tub, bedroom and garden.
You may choose one setting per approximate half-hour of your session. If your session lasts 60 minutes, you may choose up to two settings; a 90-minute session can have up to three settings, and so on.
You'll be asked to choose your settings when you fill out your client survey.
Outfits
Expect to use one outfit (or "look") per approximate half-hour of your session. For example, we'll likely go through two outfits for a 60-minute session, three for 90 minutes and so on.
Go with your gut when choosing outfits for your session. If you love the way you feel in it, you'll be comfortable in a way that will come through in your images. I hereby release you from bringing clothing you think you "should" wear. Bring your favorites!
That said, please don't bring suitcases full of clothing. One look for each setting, plus 1-2 alternate looks if you'd like my advice in person, is plenty.
No matter what you bring, your clothing should be:
Clean and ironed or pressed as needed to be wrinkle-free
Free of stains, pilling, snags, holes and runs
Free of stray threads and tags that show through fabric
After Your Session
After your session, I'll contact you to schedule your reveal session. (Optional for small business branding clients.) You'll meet me back here at the house for a private reveal of your images. (If you're not local or able to visit again, we'll meet via Zoom.)
Here's what to expect at your reveal session:
» You'll view a video of highlights from your image proofs.
» We'll then look through all your proofs together and I'll help you choose the ones you want to keep.
» Once you've seen all your proofs, you'll have a chance to look at the additional products I offer and decide on anything else you'd like to order.
» We'll choose images for any other products, then wrap up.
» I'll send you an invoice for any additional digitals or products you've ordered, and order your album, prints or other products. Once your invoice is paid, I'll release your digital images and send your products to you as soon as they arrive.
Turnaround time is minimum 5 business days from session to reveal, and then an additional 5 business days for delivery after you choose your images. Expect a few weeks for physical products to arrive.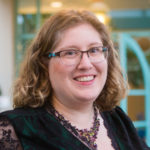 Hi there! I'm Lindley. I create artwork that celebrates the unique beauty of bodies that fall outside conventional "beauty" standards at Body Liberation Photography. I'm also the creator of Body Liberation Stock and the Body Love Shop, a curated central resource for body-friendly artwork and products. Find all my work here at bodyliberationphotos.com.