"Lindley is easy to work with to get incredible photos that are super useful for personal branding and self expression!"
– Ms. B, Los Angeles, CA
Body Positive Marketing and Social Media Photography Sessions for Business Owners
Your business is quirky. It's heart-centered. You've distilled your heart and soul into your offerings. Reflect that pouring out of spirit in the images you use to represent yourself and the changes you're making in the world.
Body Liberation Photography small business visuals sessions are a blend of headshots, portraits and product/commercial photography. You and I sit down and figure out exactly what images you need to make your branding, social media profiles, website and printed materials sing, then spend our session time filling in the gaps.
---
I offer two types of sessions: those meant for solopreneurs and small businesses without a physical product, and retailers and creators with a physical product. For all my business sessions: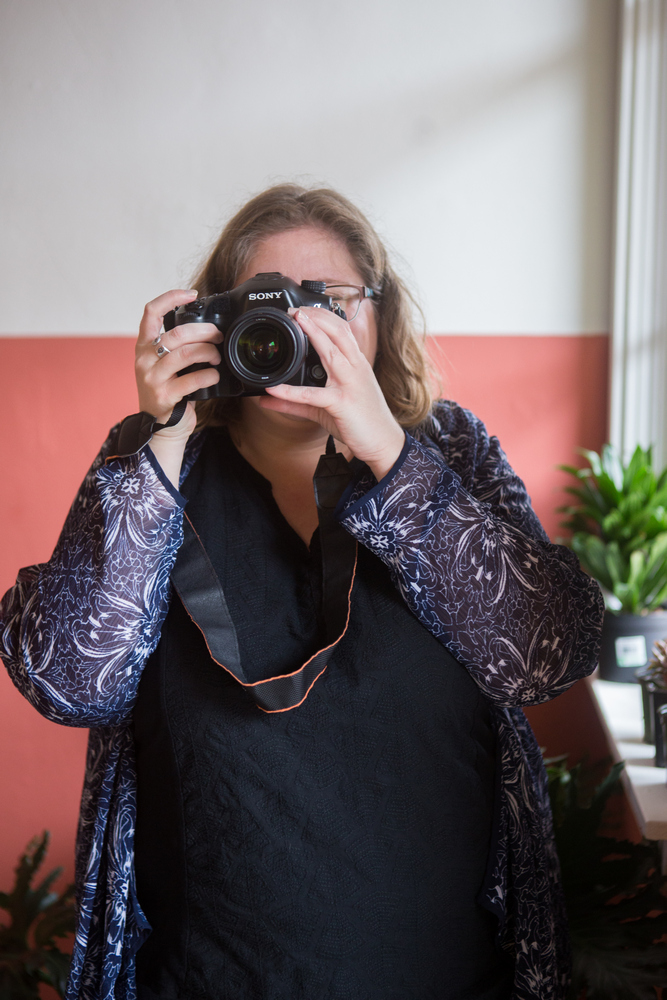 Sessions for Entrepreneurs & Professionals
"Lindley has an amazing ability to make you feel completely comfortable in front of the camera. She walks you through everything and is super considerate."
– Ms. M, Tualatin, OR
These sessions are designed for professionals and solo entrepreneurs (and can be adapted for you and your employees). They're Health at Every Size-friendly and perfect for HAES therapists, nutritionists and dietitians, as well as fat activists, authors, designers, stylists, fatshionistas, influencers, writers, subject matter experts, public speakers, and fellow photographers.
This type of session is also good for folks with brick-and-mortar locations to show off (yoga teachers, coffee shops, healthcare providers, therapists with offices, fitness professionals, personal trainers, law firms, tech startups, here's looking at you).
Package 1: Good to Go
You've got a plan, you know exactly what you want for your branding, and all you need are the images. Starts at $399. Includes:
Initial consultation + email support

60 minutes of session time (Seattle metro)

20 globally-edited, high-resolution images
Package 2: Helping Hand
You're not sure where to start, and some guidance would be helpful in figuring out what kind of images you might need for your website and social media channels. Starts at $499. Includes:
Initial consultation + email and phone/Zoom support

Customized guidance on choosing your location, outfits, colors, types of shots, etc.

A copy of my Exhausted Entrepreneur's Toolkit ($100 value)

60 minutes of session time (Seattle metro)

20 globally-edited, high-resolution images
What people are saying: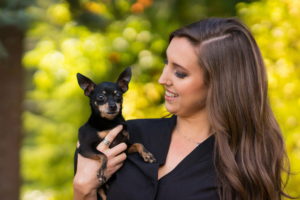 ⭐⭐⭐⭐⭐

"I would say Lindley is lighthearted and professional. She'll make you'll feel at home and you'll get a great deal!"
Ms. E, Seattle, WA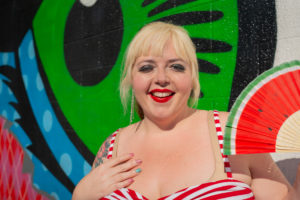 ⭐⭐⭐⭐⭐

"I like your detailed work composing my poses. A lot of photographers require the model to create the poses and it's really nice to have a photographer with a strong vision who knows what is going to create a beautiful picture."
Ms. B, Los Angeles, CA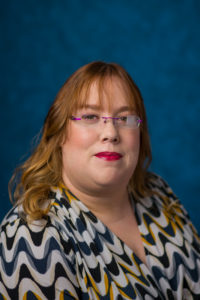 ⭐⭐⭐⭐⭐

"Lindley is the most body positive person I've met. She *gets* it and listens, and works with you as you are and helps you look as good as you feel."
Ms. D, Seattle, WA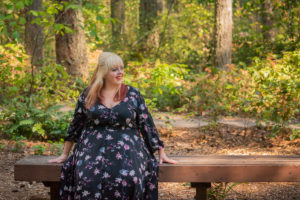 ⭐⭐⭐⭐⭐

"You're going to get tons of usable images for a variety of purposes (since most of my besties are content creators)."
Ms. B, Los Angeles, WA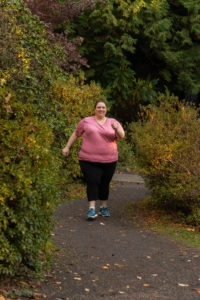 ⭐⭐⭐⭐⭐

"I needed a variety of looks including headshots and athletic action shots for a professional collaboration. Lindley chose locations, poses, and shots that gave me what I needed and much more."
Ms. R, Las Vegas, NV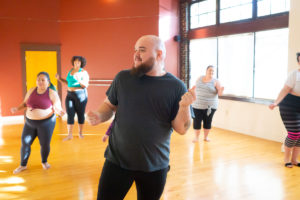 ⭐⭐⭐⭐⭐

Did these images change how you see your body? Your self? "It put to rest a lot of silly unease about how my body looked in motion."
Mr. J, Portland, OR
Sessions for Retail & E-Commerce
How did you feel when you saw the finished images? "Excited and pleased!!!"
– Ms. A, Portland, OR
These sessions are designed for folks with physical goods to sell (such as jewelry, clothing, books, zines, artwork, buttons and pins, tiaras, coffee mugs, and so on) that would absolutely shine with a model to show them off. If you have a model in mind (or want to model yourself), or would rather skip the humans and just have product photos, there's also an option built for you.
Package 1: No Model
Not every product photography session needs a model. This is also the session for you if you'd prefer to mail product samples to me to be photographed. Starts at $249. Includes:
Initial consultation + email support

Set styling and staging + props

60 minutes of session time (Seattle metro)

20 globally-edited, high-resolution images
Package 2: Model
A good package for those who need a model, but not a highly-polished look. The model will choose what, if any, makeup and hair styling to wear (unless you request a no-makeup look). (Seeking a more polished/high-fashion look? Inquire for options.) Starts at $499. Includes:
Initial consultation + email and phone/Zoom support

Model scouting + logistics

Set styling and staging + props

60 minutes of session time with model (Seattle metro)

20 globally-edited, high-resolution images
Designed with you in mind
Customized, thoughtful photo sessions for heart-centered and liberation-focused small businesses.
For products, too
Product-focused photo sessions for Etsy shops, plus-size apparel and the merch side of your website.
Body & fat positive
Support your body while supporting your business.
The Nitty Gritty
I offer two types of sessions: those meant for solopreneurs and small businesses without a physical product, and retailers and creators with a physical product. For all my business sessions:
Customizable:

All sessions can be adapted to fit your particular business.

Turnaround time: Approximately 15 business days from session to delivery of proofs, and 10 business days from choice of proofs to final image delivery.
Downloads: Digital images are delivered by Dropbox and are available for re-download for one year.
Travel: Yes, I'll travel! Please inquire for travel rates.
Retouching: See my policy on retouching here.
| Includes: | Good to Go | Helping Hand | No Model | Model |
| --- | --- | --- | --- | --- |
| Consultation | ✅ | ✅ | ✅ | ✅ |
| Pre-session support | Email | Email + up to 30 min. phone/Zoom support | Email | Email + up to 30 min. phone/Zoom support |
| Location scouting | ✅ | ✅ | ✅ | ✅ |
| Session time | 2 hours | 2 hours | 1 hour | 1 hour |
| Reveal session | Your choice | Your choice | Your choice | Your choice |
| High-resolution digital images | 20 | 20 | 20 | 20 |
| Video in your branding | ✅ | ✅ | ✅ | ✅ |
| Blog post about your session + one social media post | ✅ | ✅ | ✅ | ✅ |
| Body Liberation Guide promotion | Photo | Full promotion | Photo | Photo |
| On location | Seattle metro | Seattle metro | Seattle metro | Seattle metro |
| Set staging and styling | — | — | Up to 1 hr | Up to 1 hr |
| Props and set components | — | — | Up to $25 | Up to $25 |
| Model scouting and logistics | — | — | — | ✅ |
Add-ons available:
Travel outside Seattle metro: please inquire
Makeup artist and hair styling: market rate, please inquire
Additional high-res digital images: $20 each or 6 for $100
More pre-session support time: $90/hr
More session time: $100/hr
More time with model: $25/hr
More set styling time: $50/hr
More props/set components: market rate
Upgrade to full promotion in the Body Liberation Guide (photo + paragraph with link to you): $49
Additional promotion (e.g., social media posts, Instagram live, the sky is the limit): please inquire
Dedicated email promotion to my email list (5,000+): $99
Session FAQ
I practice a completely judgment-free photography approach that views every body with honesty, compassion and respect. This isn't your mainstream photography experience: There's no extreme posing to make your body look unlike its natural form, no heavy retouching, no shame around flyaway hair or fat rolls. This is a body-safe and LGBTQIAP+-affirming place for you to explore your natural body's beauty.
That all sounds very serious, but the truth is we have a lot of fun! It's amazing how freeing a complete lack of expectations (and sometimes, a lack of clothing) can be. You're among friends and allies here. My sessions are laid back, warm and friendly, and self-care always comes first.
Our mutual safety is my top priority. There is no penalty or fee for rescheduling due to not feeling well or a positive COVID test result at any time right up till your session. Please reschedule if you are not feeling well, have been exposed to COVID or have any positive results or other contagious illness in your household.
I'm vaccinated (J&J one-dose) and boosted, and you must be vaxxed and boosted as well. I take a rapid test less than 24 hours before each client photo session, and I ask that you take one within 24 hours as well.
The first half — your deposit — is due when you book so that I can reserve your session date and time. The second half of your session fee can be paid any time between now and when I release your digital images/album after your reveal session.
Every client must sign a contract and model release, and fill out a questionnaire. The contract protects both of us in all of our interactions. The model release allows you to choose the level of privacy you'd like for your finished photos. And finally, the questionnaire gives me the information I need — including any mobility and/or mental health needs — to make your session safe and fun.
(If you haven't paid your deposit and filled out your forms by your session date, you WILL NOT be able to have your session and will need to pay a $50 rescheduling fee.)
Hair and Makeup
Should you get your hair and makeup done for your session? That depends on you. My clients come to me with full faces of makeup, clean bare skin, and everything in between. There's no wrong answer, so go with what feels most comfortable to you.
Since not everyone wants makeup/hair services, they're not included in your session fee. Don't want it? You're all set; just show up for your session how you'd like to be captured.
Do want hair and makeup help? I'll arrange to have the makeup artist there for your session. You'll pay them directly, and I'll let you know beforehand what their fee is.
And yes, men and people with more masculine presentations are welcome to take advantage of hair and makeup services, too!
Locations
Here in the gorgeous Pacific Northwest, we have hundreds of options for session locations.
The big thing to think about is, what do you enjoy doing? Are there particular hobbies or elements from your life, or treasured possessions, you want to include? This is your session, so make it truly yours. You can choose a theme, bring items or props to use, or decide how you want to feel and trust me to do the rest.
Weather Policy
As you likely know, weather in the Pacific Northwest tends to be rainy. Very, very rainy. And very, very gloomy.
That might be exactly what we're envisioning for your session, but if it's not, that's a problem.
To help ensure that we have the most appropriate weather for your session, I'll check the weather a day or two before your session. If inclement weather will prevent me from giving you a great experience, I'll contact you to reschedule.
What to Expect at Your Session
Working with me is a friendly, fun and laid-back experience. I'll welcome you and show you a private space where you can put your things and change.
There's no need to be nervous or to know anything about posing. I'll walk you gently through several poses with each backdrop that work for your career, personal style and personality. (And, of course, respect and honor any mobility limitations you might mention to me.)
I use my home as my portrait studio to ensure that your session is comfortable and private, though we may meet on location elsewhere. Either way, we'll discuss expectations beforehand so you know what to expect at any location where we meet.
Settings
A "setting" is a specific location used for part or all of your session. For example, here at the studio potential settings include the garden tub, bedroom and garden.
You may choose one setting per approximate half-hour of your session. If your session lasts 60 minutes, you may choose up to two settings; a 90-minute session can have up to three settings, and so on.
You'll be asked to choose your settings when you fill out your client survey
Outfits
Expect to use one outfit (or "look") per approximate half-hour of your session. For example, we'll likely go through two outfits for a 60-minute session, three for 90 minutes and so on.
Go with your gut when choosing outfits for your session. If you love the way you feel in it, you'll be comfortable in a way that will come through in your images. I hereby release you from bringing clothing you think you "should" wear. Bring your favorites!
That said, please don't bring suitcases full of clothing. One look for each setting, plus 1-2 alternate looks if you'd like my advice in person, is plenty.
No matter what you bring, your clothing should be:
Clean and ironed or pressed as needed to be wrinkle-free
Free of stains, pilling, snags, holes and runs
Free of stray threads and tags that show through fabric
A la Carte Products
In addition to the digital images and products that come with your session, you'll have a chance at your reveal session (see below) to order any additional images and products you'd like to keep.
After your session, I'll contact you to schedule your reveal session. You'll meet me back here at the house for a private reveal of your images. (If you're not local or able to visit again, we'll meet via Zoom.)
Here's what to expect at your reveal session:
» You'll view a video of highlights from your image proofs.
» We'll then look through all your proofs together and I'll help you choose the ones you want to keep.
» Once you've seen all your proofs, you'll have a chance to look at the additional products I offer and decide on anything else you'd like to order.
» We'll choose images for any other products, then wrap up.
» I'll send you an invoice for any additional digitals or products you've ordered, and order your album, prints or other products. Once your invoice is paid, I'll release your digital images and send your products to you as soon as they arrive.
Turnaround time is minimum 5 business days from session to reveal, and then an additional 5 business days for delivery after you choose your images. Expect a few weeks for physical products to arrive.