Meet Julie, one of Body Liberation Stock's contributors!
Here's how Julie describes herself:
"Hi, I'm Julie! I've been creating since I was a tiny human who spent hours drawing when I wasn't chomping through a story. My work examines the many connections in nature- from a cellular to a galaxy level.
My art is also informed by my experience as a fat, queer woman in this society. I put this work out in the world for me but also for YOU!
The experiences I've had connecting to the art, writing, music and poetry others have created are some of the most profound experiences I've had.
I am firmly committed to social justice and greater representation in all arenas. I believe that choosing to show vulnerability and living with authenticity in life and art is a way to heal some of the hurt many folks live with daily."
Browse images available from Julie: https://bodyliberationphotos.com/julie-murphy
◇─◇──« »──◇─◇
Body Liberation Photos is the world's first and best site for high-resolution stock images of large bodies for commercial use.
You'll find images focused on inclusion and diversity in all walks of life, perfect for bloggers and graphic designers and priced for small business owners.
Credit bundles and monthly plans are also available, to make images even more affordable. See it all at bodyliberationstock.com.
◇─◇──« »──◇─◇
View on Instagram: https://zpr.io/CGZAaCPZDBMS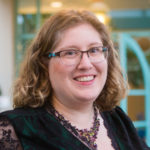 Hi there! I'm Lindley. I create artwork that celebrates the unique beauty of bodies that fall outside conventional "beauty" standards at Body Liberation Photography. I'm also the creator of Body Liberation Stock and the Body Love Shop, a curated central resource for body-friendly artwork and products. Find all my work here at bodyliberationphotos.com.