Stock Photos for Health at Every Size (HAES)
I'm revolutionizing the stock photo industry by offering body-positive and diverse commercial-use stock images of fat, POC, and LGBTQIAP+ people that are ethically produced (all models and creators are fairly compensated).
Enrich your visual offerings
Traditional stock photography sites offer images that almost always feature young, thin, white, able-bodied people. Does that really reflect the dizzyingly diverse array of people we see around us every day — or your customers?
More people are demanding better from the companies they interact with. Use this opportunity to stand out in any market and reach entirely new demographics by representing the real bodies and lives of your customers.
Body Liberation Stock features people who are fat, plus-size, superfat, people of color, BIPOC, practice minority religions, are part of the LGBTQIAP+ community, live with disabilities (visible or otherwise), or are otherwise underrepresented or marginalized.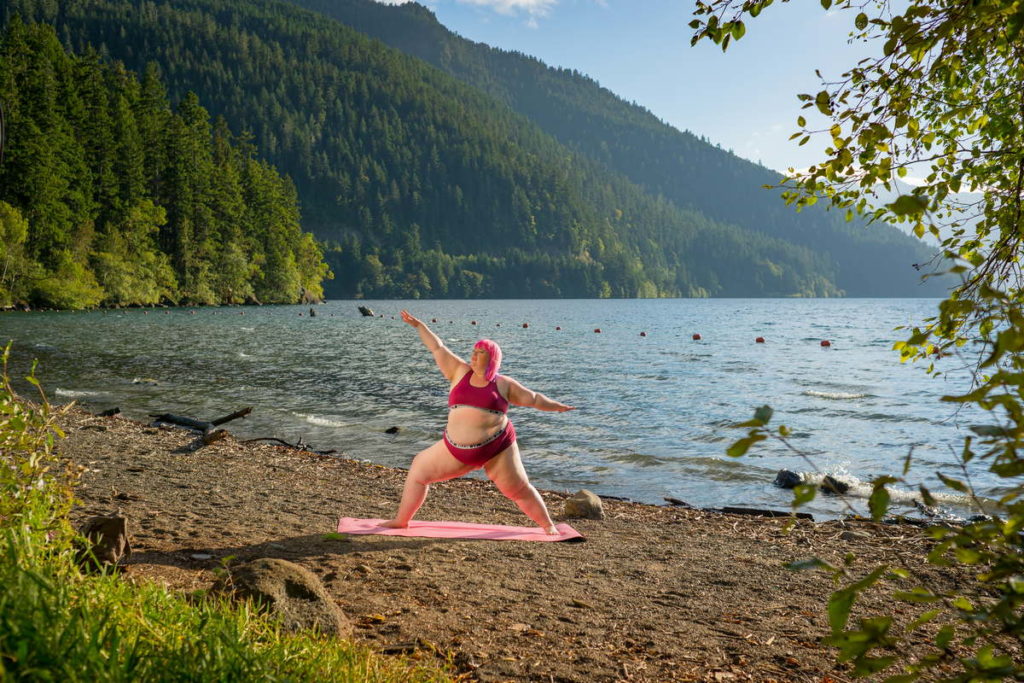 "Images matter. They tell us what's possible, what things go together, what belongs and what doesn't belong. And we're all just trying to belong somewhere." » Emily Nagoski
Finding photos that represent the full scope of your actual and potential customers can be a huge challenge as a business owner, because most of the stock images available are of people who are in line with current beauty standards. Not a very diverse selection at all, and probably not representative of your customer base. (And if it is representative, that might be part of why.)
To understand why even today — even with widespread digital photography and hundreds of thousands of stock photos available online — finding diverse stock imagery is such a challenge, let's take a look at photography culture itself.
I'd already been taking nature and landscape photos for 15 years, but when I began training in portrait photography, I was in for a shock. Photography groups and organizations focused exclusively on portraying thin bodies. Training videos and courses only discussed posing, lighting and working with thin bodies, with rare, condescending five-minute training segments given to posing "larger bodies" that were still well below the average American body size.
And, of course, every (already very thin, usually white) body that was photographed was immediately changed: made slimmer, curves and "flaws" erased, skin smoothed, eyes widened and whitened and sharpened, teeth straightened and fixed and whitened, smiles widened, ears shrunk, bodies perfected beyond humanity with Photoshop and a variety of other software tools.
The pictures at Body Liberation Stock help illustrate health at every size (and any size) in a way that breaks this too-common mold entirely. We're depicting real-world people, bodies and situations to help you attract new business and represent your existing customers.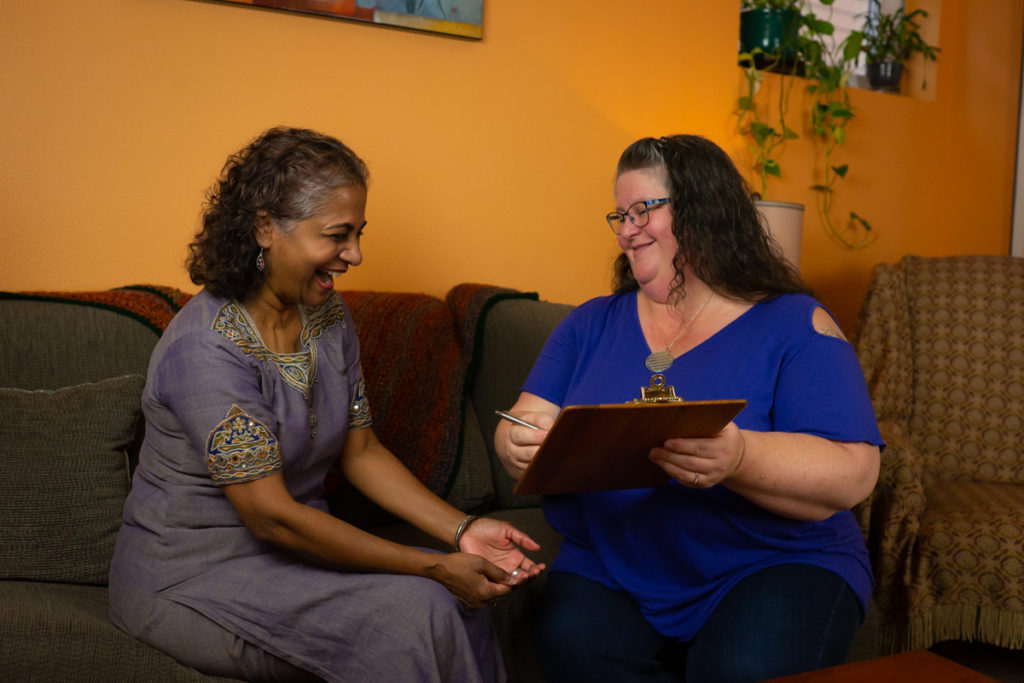 Designed for HAES use
This is how we create body liberation and support health at ANY size.
Not only are images that represent a wide range of body sizes and types good for your marketing, you can also use them to help change the world. When we see ourselves represented in marketing, advertising and social media, it helps expand our internal vision of what's possible and where we belong.
These photographs and illustrations are designed for:
Health at Every Size healthcare providers, authors, therapists, nutritionists and dietitians
Body image, intuitive eating and life coaches
HAES eating disorder treatment professionals
Inclusive and fat-friendly fitness pros and personal trainers
Plus-size fashion designers, retailers and ecommerce
Body-positive bloggers and influencers
This is the environment in which mainstream photographers are made: An environment in which idealized, perfect bodies are not only worshiped, but created.
Is it any surprise that our stock photo choices reflect these values? Stock photo websites reflect the bodies we see on TV, in magazines, on social media sites, and in fine art and client photography: images of thin, mostly white, able-bodied people that have then been filtered and softened and sharpened and liquefied past recognition.
In 2017, I began creating stock photos of plus-size, fat and superfat bodies in defiant opposition to these toxic based-on-a-true-body practices. I'm rebelling so that you can, too. Let's change the world together.
For most commercial or personal use

s

Here's how you might want to use these images:
On your HAES website and blog posts
Twitter, Instagram and Facebook posts
On your brochures and flyers
In your ebooks or books (self-published or traditionally published)
Adding filters, effects and text on top
Anywhere you've previously only used photos of thin white bodies
To illustrate anti-diet and intuitive eating principles