Products
"This woman is so amazing. She made me feel beautiful, and she is a very talented photographer. Check out her work, and book a session! <3"
– Ms. L, Seattle, WA
The Black Book
The siren's spellbook. Be careful who you show it to… there's no known reversal of the inevitable enchantment!
An heirloom-quality classic 8×10-inch album, updated with lay-flat pages that stay open and preserve the center of each set of pages. Comes with custom photo wrap cover. From $136
Travel and On-Location Sessions
I'm happy to arrange an on-location session for you, in Washington state or the location of your dreams. Please inquire for custom travel rates.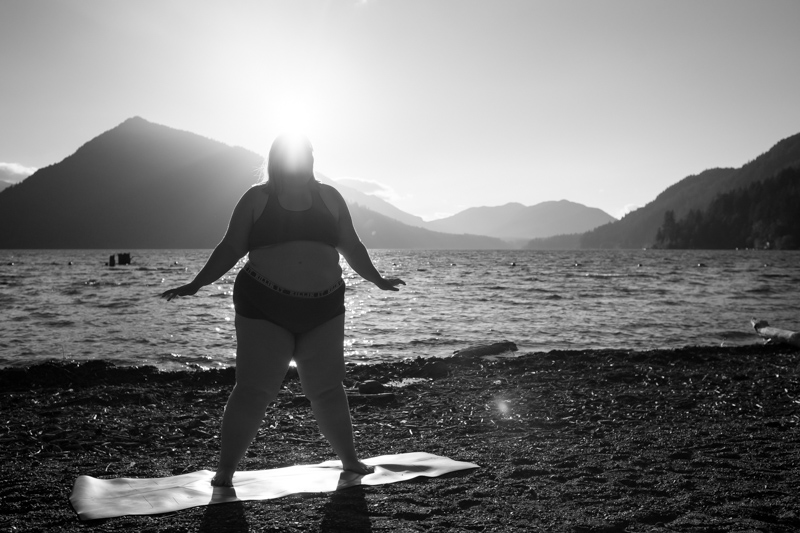 Payment Plans
"Because of Lindley's upbeat vibe, I was able to relax, smile and feel like I had a great session."
– Ms. M, Bothell, WA
If you want your own Body Liberation Photos session but your budget is tight, this is the place for you. I'm making sessions more financially accessible by offering payment plans.
My payment plans are pre-payment, so you build up credit in your account until it covers the session(s) and any product credit you choose. Only then do we schedule your session. This way it's fair to everyone: You have all the time you need to budget for your session, and you don't have me bugging you for months after the session for payments.
Refer a Friend
"I love the photos and had a wonderful time! I'm usually extremely self-conscious and critical of myself in pictures. If you have self-image issues and usually feel uncomfortable with professional makeup/photography, Sweet Amaranth is the place to go."
– Ms. L, Seattle, WA
Love Body Liberation Photos photography, but a session isn't right for you right now? Share that love with your friends with the Refer-a-Friend program.
It's the world's simplest referral program. There's nothing to sign up for and no codes to keep track of. Just share any Body Liberation Photos website page or social media post with your friends.
Every time a friend books a session and lists your name and email address as their referral, you get $50 USD. It's that simple.
Here are the rules:
» Your friend must provide your first name, last name and email address (so that I can contact you for payment).
» Your friend must book a full Body Liberation Photos portrait or boudoir session. Mini sessions, mini gift sessions, headshot sessions and parties do not qualify for the refer-a-friend program.
» Your referral must list you on the pre-session survey, pay all fees on time, and attend the event.
» There's no limit to the number of people who can list you as a referral, but each person who books a session can only list one referral.
» Any spamming or other inappropriate behavior in pursuit of referrals will disqualify you from receiving refer-a-friend payments. Seriously, behave.
» Payments are made via Paypal within 10 business days after your friend completes their session and reveal appointment and pays all outstanding balances.