So you've reserved your plus-size boudoir session. The date is set. It's happening. In a few weeks, you're going to be in front of a camera. Now what?
The easiest and best way to feel secure and ready for your session is…to prepare for it.
No one likes homework, I know! But this is the best kind — the preparation that builds your anticipation, makes you look amazing, and even lets you go shopping.
Here are three easy ways to prepare for your plus size boudoir session that give major results.

1. Be prepared mentally
I have some social anxiety, so for me it's really helpful to know what's going to happen at every step of the way of a new experience. And even if you're not at all prone to anxiety normally, let's be honest: Getting semi-naked or all naked in front of a stranger is a very vulnerable experience.
Mentally preparing yourself will help ease any anxiety you might have before your session. Make sure the boudoir photographer you choose offers information on what you should expect before, during, and after your shoot. Think about what kind of makeup you'd like, and whether there are any props or themes you'd like to try.
As soon as a new Siren reserves her plus-size boudoir session with Sweet Amaranth, I give her access to the Super Secret Siren Hideout. The hideout contains complete guides on the "before, during, after," including what to wear, what happens at a shoot, makeup options, the reveal session, products and prices, and answers to all the questions Sirens have ever asked (and lots no one has happened to ask yet).
(You can also get the gist of the information by visiting the FAQs here on the SA site and getting more information here.)
No matter who you choose for your session, read all the materials you're given and if you have any questions, ask! Remember that no matter the shape and size and quirks of your body, it's an honor for the photographer to work with you. Demand the respect you deserve.

2. Be prepared physically
For many of my Sirens, their boudoir photography session is the first time they've truly looked at their body and been willing to see the beauty in its current existence. That's totally okay, and I'm always so honored to be a part of that experience!
Whether your session is your first or your tenth, though, you'll want to be physically prepared. I don't mean spending two weeks before your session desperately working out, or dieting to try to lose ten pounds, or practicing sucking in your belly in front of the mirror. I mean doing the things that will make you feel the best and have the most fun at your session.
In other words, this is a special experience, so pamper yourself! Take a long bath or get a pedicure and manicure the day before your session. Get a massage the morning of your session. Create a day or a weekend that's all about you!
(That said, there's no expectation that you do these specific things. If you never ever wear nail polish and would feel strange wearing it, there's no need. As long as you're neat and clean, you'll look great.)
3. Be prepared with your stuff
Whether you're bringing an outfit as simple as a bra and panties or getting dolled up in full pinup regalia, you'll shine even brighter if your belongings are as prepared as you are.
Prep your bag or small rolling suitcase a few days in advance to make sure you remember everything you want to bring. That way, you can make sure you have outfits you really love rather than raiding your closet the morning of your boudoir session.
Here are a few tips for creating a session kit that any Siren would be proud of:
– Plan ahead, and reserve your session a month in advance if you want to go shopping.
– People often bring a couple of pieces they love, and then a few more they don't reeeeeeally care for but had lying around. It's better to bring two outfits you really like than five you're iffy about; you'll look and feel more confident in clothes you love.
– Think about any of your own props you'd like to bring, and take a look at the props available at the Sweet Amaranth studio. Be sure to pack anything you want to use.
– Create complete outfits. If you're a shoe person, find a pair to rock with each outfit! Consider accessories like necklaces, earrings, bracelets, and hosiery too. Lay each outfit out on your bed or a flat spot on the floor so you can see how the pieces work together.
– Pack each outfit together, so you don't feel rushed when you're getting dressed. Consider using a lingerie bag for each outfit, or put accessories for a specific outfit together in a zip-top bag.
– Treat each piece of clothing or accessory you're bringing like the special choice it is. Polish your shoes, iron or steam your lingerie, and polish the tarnish off and clean the stones of your favorite necklace. (I'll also have some dewrinkling spray ready for any last-minute wrinkles.) You'll look so much more ravishing in a smooth, spotless satin babydoll than a wrinkled one that you accidentally spilled massage oil on and forgot about.
– Extra credit: Clean the bottoms of your shoes. It's not vital, but your poses will look more polished with clean shoe bottoms. (Some Sirens add glitter or sparkle paint to their shoe bottoms for a fun surprise, or paint the bottoms with red nail polish for a designer look.)
Does that help you in getting ready for your session? Is there a preparation tip you'd like to share with other Sirens?

xoxo, Lindley

<<< >>>

Get more information about working with me: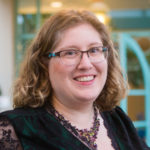 Hi there! I'm Lindley. I create artwork that celebrates the unique beauty of bodies that fall outside conventional "beauty" standards at Body Liberation Photography. I'm also the creator of Body Liberation Stock and the Body Love Shop, a curated central resource for body-friendly artwork and products. Find all my work here at bodyliberationphotos.com.