I don't have a commercial studio space, actually. Most of my photography sessions are held at my home, Alcove House, in Renton, Washington.
For many photographers, having a retail studio space is a major goal. For me, though, there are just so many advantages in using my home as my studio that I've never even considered it. Here are four reasons my home is perfect for your boudoir or portrait session.
Flexibility and variety. Photographers who shoot in dedicated studios tend to have one room and one weapon of choice: the white backdrop. Alcove House is pretty spacious, so I have lots of rooms to choose from. Having that space allows me to both photograph clients in many different settings and the freedom to change those settings up at any time.
It also lets me completely customize each portrait or boudoir session for the client. For example, I've found that the deep violet walls and dark wood floor of my dining room don't work quite as well for women with darker skin, but the crisp all-white surroundings of my spare bedroom? Perfection.
Parking. Since we live in the 'burbs outside Renton, there's plenty of parking. No circling the block hunting for a spot.
Privacy. Speaking of living in the 'burbs, using my home for sessions means that rather than an obvious commercial space devoted to saucy photos, you're arriving and leaving from a private residential area.
Some of my clients do worry about the privacy of both their sessions and their photos, due to their career or simply a desire not to share their experience. I'll address photo privacy in another blog post, but rest assured about the privacy of your experience at a portrait or boudoir session.
Comfort. Having plenty of space allows for a really comfortable experience in ways I wouldn't otherwise be able to offer. A spacious dressing room? Check. Separate area for hair and makeup? Check. Cold drinks and snacks on hand? Check. Plenty of room to stow your stuff and hang your outfits? Check.

Ready for some southern hospitality in the Pacific Northwest? See what sessions are coming up at Alcove House.

xoxo, Lindley

<<< >>>

Get more information about working with me: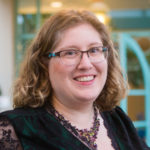 Hi there! I'm Lindley. I create artwork that celebrates the unique beauty of bodies that fall outside conventional "beauty" standards at Body Liberation Photography. I'm also the creator of Body Liberation Stock and the Body Love Shop, a curated central resource for body-friendly artwork and products. Find all my work here at bodyliberationphotos.com.