As people who inhabit larger bodies, when we move those bodies, we take risks.
We risk being stared at, made fun of or catcalled.
Since often, no one has ever taught us to appreciate those bodies and the way they move, we risk trying to move them in ways that are unwise or not a good fit for that particular body, and then feel ashamed or sad that those bodies move differently and have different weaknesses than those we see on TV. (And not even realize that we also have different strengths.)

We risk letting the fact that moving our bodies is a risky experience prevent us from doing the kind of concentrated practice that leads to expertise.
After all, if the first practice got us funny looks and resulted in feeling awkward and ungainly, why would the hundredth practice be any different?
As people who inhabit larger bodies, it's so valuable to see others who took those risks and kept on moving. Ms. H is one of those women.

Dancing hula is one of the ways Ms. H honors her Pacific Islander heritage. Though she now lives outside Seattle, she keeps her past alive.

For her portrait session, we chose a beautiful Washington state beach to blend her past with her present. The Olympic mountains are in the far distance in some of the photos, and the water is part of Puget Sound.

As Ms. H swayed and lifted her arms to the music on the pebbled shore, you could easily see her love for her heritage join hands with her love for the Pacific Northwest.

xoxo,
Lindley
(P.S. Body positive bloggers and business owners take note: A selection of the photos from this session is available at Diverse Stock Photos!)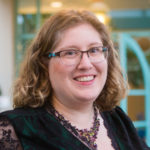 Hi there! I'm Lindley. I create artwork that celebrates the unique beauty of bodies that fall outside conventional "beauty" standards at Body Liberation Photography. I'm also the creator of Body Liberation Stock and the Body Love Shop, a curated central resource for body-friendly artwork and products. Find all my work here at bodyliberationphotos.com.