Image description: A fat white woman's bare tattooed legs (including a heart and a Mickey Mouse design) are shown from the calves down. She is standing on bare earth with fallen leaves around her and green forest in the background. One foot is slightly raised. A teal blue bar of color across the image lies behind the text, "Masterpost: 15+ HAES-Aligned Resources for PCOS." The address of the blog post is underneath. End image description.
When you live in a fat body, getting equitable, respectful healthcare can be a struggle — especially if you have a condition like PCOS.
PCOS, or polycystic ovary syndrome (sometimes also known as polycystic ovarian syndrome), is a common endocrine disorder that can affect people that are assigned female at birth, creating a hormonal imbalance that leads to a variety of symptoms. PCOS can be related to a combination of environmental factors and genetics. People with PCOS usually have high levels of insulin and androgens causing symptoms that can affect their overall health, fertility, appearance, and metabolism.
This syndrome has also been correlated with larger body sizes, which means that when fat folks seek treatment, their symptoms are often minimized, dismissed or addressed solely with an order for the patient to lose weight. And given that we don't have a scientifically-proven way to make larger bodies smaller in the long term, prescriptions for weight loss end up causing weight cycling instead, which — unlike body size alone — has proven negative effects on health.
You deserve respectful, effective treatment for PCOS, no matter what kind of body you live in. Here are 15+ articles, podcasts, books, support groups, programs and other resources to support your amazing, worthwhile body through PCOS diagnosis and treatment.
Each of these resources is, as far as I was able to tell at the time of publication, in alignment with the principles of Health at Every Size (HAES), which say that everyone can pursue healthy behaviors without focusing on weight loss. Since the internet is a living thing, the content of these links may change, and I'm not responsible for them. If you'd like to add a resource or let me know about something problematic, please email me at [email protected].
Groups, Organizations & Programs
---
Articles
1. PCOS and Keto
"We don't have long term data to support ANY diet to treat PCOS. Yes, dieting is the go-to first recommendation to treat PCOS yet even the 2018 PCOS Evidence-Based Guidelines say we have ZERO diets that are shown to be sustainable and health-promoting for people with PCOS."
Read more: https://juliedillonrd.com/pcosketo/
2. Finding Peace: Treating PCOS with Dignity and Ditching the PCOS Diet
"I have PCOS. I was not diagnosed until I had trouble conceiving my firstborn. Like many women of my generation, I had been on hormonal birth control since I was 16 and had not experienced a "normal period" since early puberty. After I came off birth control, I patiently waited for my period to return. I waited and waited and waited. Six months later, I finally reached out to a doctor when I was officially diagnosed with PCOS."
Read more: https://bornandfed.com/finding-peace-treating-pcos/
3. PCOS And The Pressure To Perform Womanhood — Even If You Aren't A Woman
"I am too busy writing about my pain to realize that no one has commented on the source of it. It's years into high school, and I've moved to go to Devon to get my face done. The women there are Indian, but they know this skin, this hair; they tut as they twist my face from one side to the next to wax and thread the hair."
Read more: https://ravishly.com/2017/03/20/pcos-and-pressure-perform-womanhood-even-if-you-arent-woman
---
Podcasts & Other Audio Resources
1. PCOS and Food Peace with Jullie Duffy Dillon and Kimmie Singh
Listen to interesting people discuss how they got diagnosed with PCOS, the best (and worst) advice they received, and ways they experience health and peace. What won't you hear on this podcast? Another crappy diet recommendation.
Hosted by dietitian Julie Duffy Dillon and dietitian-in-training Kimmie Singh, they are PCOS experts passionate about fat positive interventions.
Listen to the podcast: https://pcosandfoodpeace.com/podcast/
2. Love Food Podcast
What if you could write a letter to Food? Pen to paper, you hash out the love/hate relationship and Food's undeserving power. Details go back years, to your first childhood diet trying to fit in. In this letter, you examine your dusty Food beliefs and wonder which go in the trash, are for others, and which remain in your heart. What if you wrote this all down and Food wrote you back? This is Love, Food. It's a weekly podcast series for those with a complicated relationship with Food hoping to rewrite their fate. Listen here or on your favorite podcast app.
Listen to the podcast: https://juliedillonrd.com/lovefoodpodcast/
3. The Worst Diets for PCOS
Episode's Key Points:
The primary treatment for PCOS is dieting… but diets don't work long-term! So what do we do?
We're going to look at three different diets and break down why they don't work for PCOS management…
You deserve a recommendation that's going to be health-promoting in the long term. So what do you do?? Any kind of style of eating that you're doing should promote energy and make room for connection with family and friends. You should also make sure to choose something that has been shown to work long-term through the research (including through your personal evidence!).
The number one predictor of weight gain is dieting, and the more we diet, the more we gain! But this is NOT your fault!! You've been given the wrong tools.
Letting go of dieting is NOT letting yourself go… it's letting yourself BE.
Listen to the podcast: https://juliedillonrd.com/lovefoodbonusketopcos/
---
Social Handles to Follow
1. Elizabeth Armstrong
LPC-Associate supervised by Kimberly Demetri LPC-S. Helping support individuals on their PCOS journey at Here Help Redefined in Dallas, TX and online.
Follow on Instagram: https://www.instagram.com/pcostherapist/
2. Kendra Tolbert, MD, RD, RYT
"I'm Kendra, a women's health yoga teacher, aromatherapist, and dietitian. As a 30-something-year-old woman who has decided to delay motherhood, I'm passionate about doing all I can to preserve and protect my fertility while living a fun, full life. I love helping women who want to conceive (someday or today) preserve and optimize their fertility all without restrictive diets, exhausting exercise, and extreme measures."
Follow on Instagram: https://www.instagram.com/live.fertile/
3. Sam, Registered Dietician
👩🏻 Empowering those with PCOS
🥰 Balance hormones without dieting
Snag your PCOS snack guide: https://ggnutritionco.com/pcosguide/
Follow on Instagram: https://www.instagram.com/pcos.nutritionist
---
E-books and Other Resources
1. The PCOS Workbook: Your Guide To Complete Physical And Emotional Health
NEW Second Edition! The PCOS Workbook, a practical and comprehensive guide, helps you understand not just the physiology of PCOS but also what you can do about it. Proven to reduce anxiety, depression, and problematic eating, The PCOS Workbook provides a non-diet approach to managing PCOS and creating sustainable lifestyle changes.
Find the workbook here: https://www.pcosnutrition.com/product/workbook/
2. PCOS + Yoga
Breath and move your way to balanced hormones and enhanced fertility created by Kendra Toldber, MS, RDN, RYT.
Find the E-Guide here: https://www.livefertile.com/store
3. PCOS Quick Guide
Provided by Creating Peace with Food, LLC
What is it?
Gentle Nutriton Suggestions
Other Recommendations
Download the guide here: Google Drive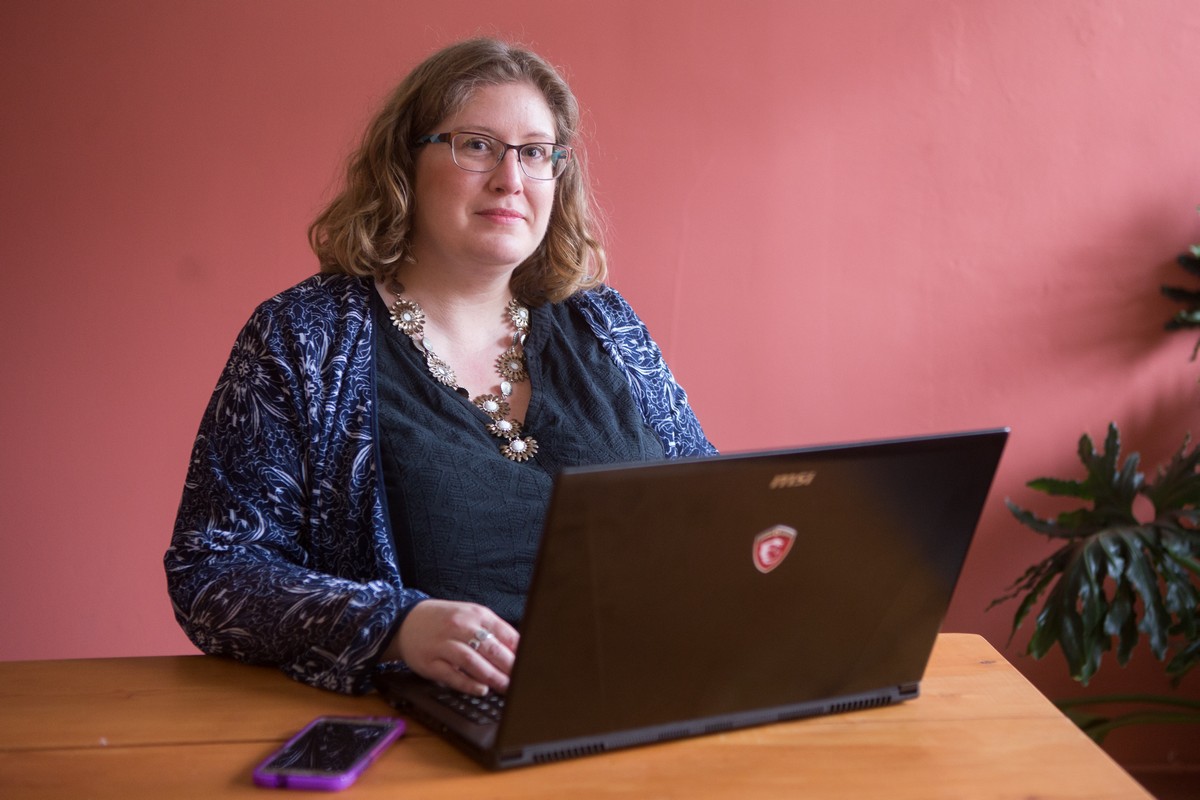 Let's dig deep.
Every Monday, I send out my Body Liberation Guide, a thoughtful email jam-packed with resources for changing the way you see your own body and the bodies you see around you. And it's free. Let's change the world together.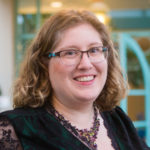 Hi there! I'm Lindley. I create artwork that celebrates the unique beauty of bodies that fall outside conventional "beauty" standards at Body Liberation Photography. I'm also the creator of Body Liberation Stock and the Body Love Shop, a curated central resource for body-friendly artwork and products. Find all my work here at bodyliberationphotos.com.