In which I describe how Health at Every Size®, fat liberation, fat acceptance, and body positivity advocates can use the Help a Reporter Out (HARO) list to change media narratives around bodies and weight.
How to HARO:
Help a Reporter Out, or HARO, is an email list that reporters use to find sources for stories. It's an excellent way to both build your business/publicity and to push the narratives that you want to see in the media.
You must be on the HARO list to respond to reporters. Joining is free at https://www.helpareporter.com/. Otherwise, your email to them will bounce. Once you've signed up for the list, you'll be able to respond by emailing the email address listed with the source requests.
Generally the timelines on these inquiries are short (reporters on deadline!), so hop on them fast. Learn more about how it works: https://www.helpareporter.com/sources/
New at Body Liberation Stock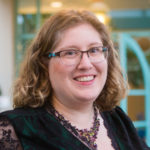 Hi there! I'm Lindley. I create artwork that celebrates the unique beauty of bodies that fall outside conventional "beauty" standards at Body Liberation Photography. I'm also the creator of Body Liberation Stock and the Body Love Shop, a curated central resource for body-friendly artwork and products. Find all my work here at bodyliberationphotos.com.