Meet Aubrey, one of Body Liberation Stock's contributors!
Here's how Aubrey describes herself:
"I'm Aubrey or Brey (she/her). I'm a fat woman who lives in Seattle with my spouse, roomie/bff, and two kitties.
At just about any given time, you can find me drawing, crafting, watching/listening to true crime, eating all the gummy worms, and petting any cat that'll allow it!
I love all things body liberation, representing the underrepresented, and intersectional feminism.
Fat Babe Draws is the culmination of all of my years of coloring, drawing, and painting for fun.
I got tired of only seeing thin bodies in illustration, so I started drawing bodies that looked like mine.
I believe that representation matters and I am proud, honored, and in love with drawing all the bodies that don't get the attention they deserve!"
Body Liberation Photos is the world's first and best site for high-resolution stock images of large bodies for commercial use.
You'll find images focused on inclusion and diversity in all walks of life, perfect for bloggers and graphic designers and priced for small business owners.
Credit bundles and monthly plans are also available, to make images even more affordable.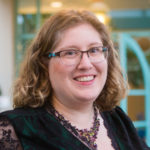 Hi there! I'm Lindley. I create artwork that celebrates the unique beauty of bodies that fall outside conventional "beauty" standards at Body Liberation Photography. I'm also the creator of Body Liberation Stock and the Body Love Shop, a curated central resource for body-friendly artwork and products. Find all my work here at bodyliberationphotos.com.