I said I would never do a podcast, but it turns out that I needed just the right partner. 
Laura Burns and I had been having these really fantastic fat liberation discussions, and finally Laura noted how cool it would be to let other people be a fly on the wall for it. (She also came up with the name Bad Fatty, and I'm absolutely in love with it.) 
To celebrate the launch, I'm giving away a copy of Laura's book, Big & Bold: Yoga for the Plus-Size Woman!
To enter: 
» Follow me @bodyliberationwithlindley + Laura @radicalbodylove on Instagram 
» Comment on the Instagram post announcing the podcast and tag one friend who's interested in body liberation 
» The more comments/tags, the more entries (within reason — don't be a spammer) 
» U.S. only this time 
I'll draw a name and DM the winner on Instagram on Saturday, June 25. No answer in 48 hrs = I keep drawing. 
In this first episode, we're talking about the difference between a good fatty and a bad fatty, body positivity versus body liberation, and Donut Lake and Liberation Lake. (Content notes: This episode contains some discussion of intentional weight loss, healthism, ableism and eating disorders.) 
Listen, watch the video or read the transcript here (or listen wherever you get your podcasts).
If y'all enjoy this episode, let us know — the response to this one will likely determine whether we create more.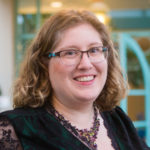 Hi there! I'm Lindley. I create artwork that celebrates the unique beauty of bodies that fall outside conventional "beauty" standards at Body Liberation Photography. I'm also the creator of Body Liberation Stock and the Body Love Shop, a curated central resource for body-friendly artwork and products. Find all my work here at bodyliberationphotos.com.