Getting called out sucks. Complaints suck. Trust me, I've been there. But it's essential to listen to and absorb feedback if you want to improve in how you treat other people, especially people with less privilege than you.
Also in this edition:
Lizzo and the flute
Terms to know
Nutrition and anti-fatness
Upcoming events
October free stock photos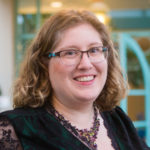 Hi there! I'm Lindley. I create artwork that celebrates the unique beauty of bodies that fall outside conventional "beauty" standards at Body Liberation Photography. I'm also the creator of Body Liberation Stock and the Body Love Shop, a curated central resource for body-friendly artwork and products. Find all my work here at bodyliberationphotos.com.