I hope you had a wonderful holiday season. Mine was spent mostly resting my hand and recovering from this tendon injury.
I'm about 50% better – not well enough to book photo sessions yet, but quite a bit better than I was, which means there are a lot fewer cusswords drifting through the house as I go through life.
And better enough to think I'm completely better, push my luck and set myself back a week, which I did earlier today bringing in the trash can from the curb. Ouch.
This is a really good opportunity for me to put into practice what I preach about radical rest, taking breaks and caring for yourself, but it's always harder when it's you having to rest.
Before we get to the heart of this week's letter, I'm pretty excited to tell you that the new Fat-Positive, Body-Positive & Health at Every Size® Podcast Directory is live for Supporter and above patrons over on Patreon.
The directory contains 95+ podcasts for your listening pleasure, and I'm always adding more as I run across them. I hope you enjoy!
In the spirit of radical self care, rather than writing something new for you, this week let's revisit a piece I wrote a few years ago for NAAFA on the basics of fat liberation.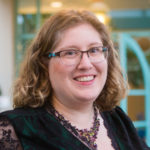 Hi there! I'm Lindley. I create artwork that celebrates the unique beauty of bodies that fall outside conventional "beauty" standards at Body Liberation Photography. I'm also the creator of Body Liberation Stock and the Body Love Shop, a curated central resource for body-friendly artwork and products. Find all my work here at bodyliberationphotos.com.