What does body positivity have to do with a photography business? Everything.
The way your photographer feels about bodies will affect every part of your session, from reviewing a beautiful portfolio of images to receiving your own photographs.
The farther away your body is from mainstream standards of beauty, the more your experience will be affected by how much your photographer appreciates and respects all kinds of bodies.
Choosing a photographer who's experienced in working with all types of bodies, including those who aren't models, may not be a life-or-death decision, but it can change your entire experience from a stressful to an uplifting and joyful one.
I'm so excited to bring you this guide because it's a compilation of everything I've learned from being on both sides of the lens about how to find and work with a photographer you can trust with your most precious partner in life — your body.
In these pages, we'll explore:
» Why it's important for your photog to be body positive
» What to look for in any photographer
» How to determine whether a photographer really is body positive
» The right questions to ask before your session
» How to handle seeing your body in photos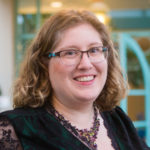 Hi there! I'm Lindley. I create artwork that celebrates the unique beauty of bodies that fall outside conventional "beauty" standards at Body Liberation Photography. I'm also the creator of Body Liberation Stock and the Body Love Shop, a curated central resource for body-friendly artwork and products. Find all my work here at bodyliberationphotos.com.