Here's an ever-evolving list of boudoir and portrait session ideas to spark your inspiration. Some are serious, some are silly. Use them as a launching point for your imagination!
See an idea you love that seems more appropriate for portraits (that you wish you could do for boudoir) or for boudoir (that you wish you could do for a portrait)? Let's adapt it!
Indoors
Milk bath in a brightly colored bikini
Saturday in bed with a button-down shirt and coffee
Firelight evening with fuzzy blankets and a soft armchair
Undressing after a costume ball or opera
Nude in a milk bath
Completely covered in glitter
Splattering paint around a room and throwing it at the camera
Kicking around the house in a pretty dressing gown and marabou slippers, having glamorous Old Hollywood coffee
Glamorous gowns and lingerie with a sparkling sequin background
Rummage in your significant other's wardrobe for ideas, and surprise them with photos of you lounging sexily in their clothing
Embrace a geek girl theme and bring along your D&D manuals, dice, and DM screen
Outdoors
Botanical, covered in leaves and vines
Mysterious with mist and shadows in the woods
Splashing in a creek in the altogether
Sexy beach bikini at the water's edge (think Sports Illustrated swimsuit edition)
Fishing. On a boat. In the rain. In February.
In a gorgeous gown in the snow
Standing on a cliff above the ocean with the wind in your hair and an amazing dress, looking out to sea
On the shore of Lake Crescent. In a tutu.
On a PNW beach in jeans and boots and a plaid shirt, warming your hands at a fire and looking gorgeously hipster
On a beach. In a bikini. Not in February.
Find a great bikini and hop in the bathtub or hot tub for another pinup-style idea. (We have both here at my studio!)
Have an interesting outdoor hobby, like flying kites or surfing? Bring that kite or board along!
Any Environment
Lolita – ruffles and lace
Sporty with a team jersey
Flirty wood nymph in floating layers
Throwing paint around and laughing
Cosplay as your favorite character
Mystical with gemstones and crystals
Boho with leather and feathers
A sexy boudoir shoot with fantastic lingerie
Lying in a sea of flowers
Are you handy? Bring a hard hat, tool belt, and uniform shirt.
A pinup look with short shorts and a plaid top or a vintage-style dress and heel
Go all out on last year's (or this year's) Halloween costume. For this one, you'll really want to embrace the costume plus all the accessories
Get more information about working with me: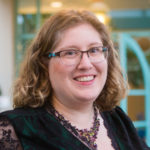 Hi there! I'm Lindley. I create artwork that celebrates the unique beauty of bodies that fall outside conventional "beauty" standards at Body Liberation Photography. I'm also the creator of Body Liberation Stock and the Body Love Shop, a curated central resource for body-friendly artwork and products. Find all my work here at bodyliberationphotos.com.