Stop letting marketing burn (and bum) you out.
Reliably bring in customers and clients year after year — and avoid small business burnout — with this easy, complete marketing toolkit.
Stop Letting Small Business Marketing Burn You Out
Do any of these sound familiar?
"I love starting new projects, but I never seem to finish anything."
"I haven't blogged in a year."
"I hate staring at a blank Instagram post every day, trying to think of something to say."
"I can do marketing okay when I'm not busy. But then my client list fills up and it doesn't get done at all."
"How am I supposed to say something new all the time?"
"I don't have time for marketing!"
"I'm so tired."
I have a hard-won superpower that I'm going to share with you: how to market your business without burning out.
I broke the small business burnout cycle. So can you.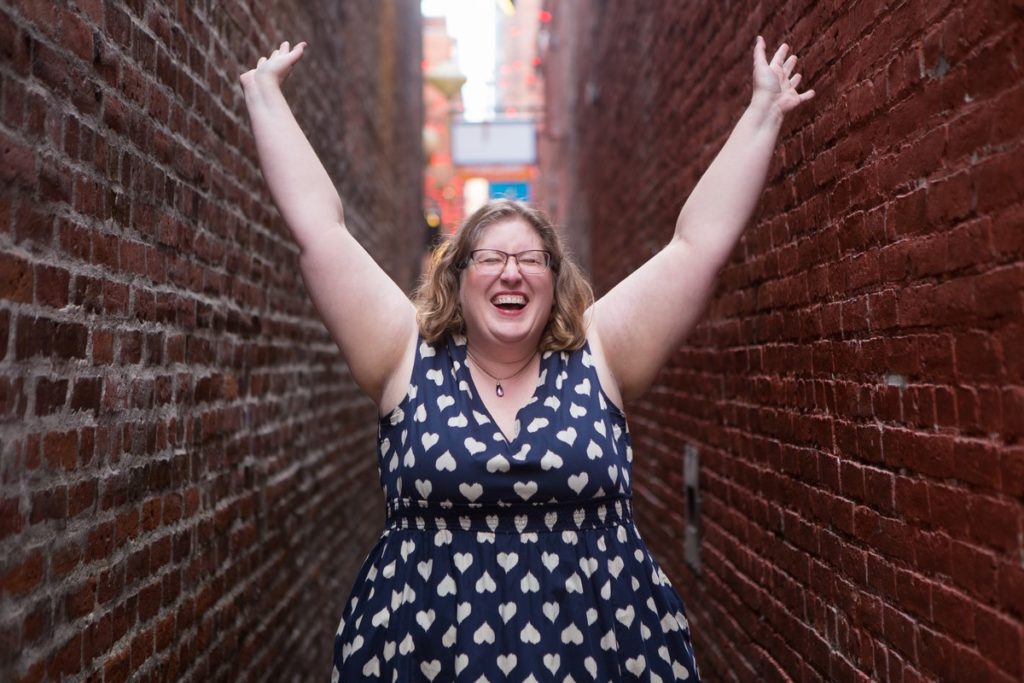 When I started my own business, I knew I had the talent and the skills to make it happen. But wherever I went, burnout followed me. I felt like I had to do more and more to draw in customers, and I piled endless tasks on myself.
At one point I was a single human running three different brands, with three different sets of social media accounts and websites and email addresses. I was incredibly productive. I worked myself into exhaustion every single day of every week. I was the poster child for small business burnout.
And I had zero clients.
How had I gone from bringing my previous full-time employer $7 million in business to sitting in the scattered ruins of my physical and mental health, trying desperately to prove I was worthy and hard-working enough to have a thriving business?
These days, I reject hustle culture, and I think you should reject it too. Our lives are too precious to waste on struggling for struggle's sake. It's time to do less, more effectively.
Black, Indigenous and People of Color (BIPOC), disabled folks and people with hip measurements over 50″
Take $20 off with code EQUITY
Here's What You Get
The Exhausted Entrepreneur's Complete Guide to Content Marketing
This e-book walks you through figuring out what resources you have at your command, when and how to use them, and how to regain your sanity while still running the little marketing engine that could.
Resource Commitment Calculator
Balance your available resources with your marketing needs.
Marketing Roadmap Planner
Map out your marketing and balance it to prevent burnout.
Basic Business Metrics Tracker
Start tracking the metrics that really matter, easily and quickly.
Six Bonus Level Up Planning Templates
Use these optional templates to schedule out your marketing in detail, fine-tune your promotions or double-check your planning.
Meeting with Lindley
A 60-minute meeting with Lindley to ask questions, get support and beat overwhelm.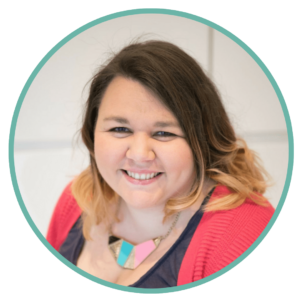 "Working with Lindley to create a content calendar was a breath of fresh air. Instead of trying to magic time out of thin air to do ALL THE THINGS I've been made to believe I should do in my business, we worked through what resources I had available and prioritised what I could realistically get done with those resources.

I breathed a huge sigh of relief in our chat and I gave myself permission to recycle all of the incredible content I've already created so that I can use my time to do other epic things. Thank you Lindley for giving me a framework to manage my content in a way that feels simple to follow and will not take over 2021."
Nicola Salmon
Fat Positive & Feminist Fertility Coach
Author of Fat & Fertile
Your Questions, Answered
How much does the Exhausted Entrepreneur's Complete Marketing Toolkit cost? There's a one-time cost of $100 USD. Additional time with me beyond the initial 60 minutes is billed at $100/hour.
What do I get for my money? A complete e-book, three planning tools, six bonus templates and an hour with me.
Does this cover all kinds of marketing? Nope! The toolkit walks you through the marketing activities and systems you'll need to set up a small, sustainable marketing engine. This guide does not cover outbound marketing techniques like direct mail or paid online advertising; it focuses on free and low-cost inbound (or content) marketing.
What is content marketing? Content, or inbound, marketing is a way to attract customers by creating valuable content that solves customer problems. The whole goal of creating content is so that people can find you and your work.
By starting with just a taste of what you can do, like a supermarket sample tray, you can lead people back to the rest of your work — and soon they'll be buying loaf after loaf of your delicious (metaphorical) gourmet bread. (Unless you actually bake and sell bread, in which case, ignore the metaphorical part.)
"25 percent of entrepreneurs feel moderately burned out at some point in their careers."
– Harvard Business Review
I just started my business. Is this toolkit right for me? This is the perfect time: before you try really hard to do it all, burn out a few times and come back around to wanting a sustainable marketing system.
The toolkit is also great for us grizzled old hands who have been around the block and mostly just want a nap.
I love starting new projects. Is this going to be a joykiller? Well, maybe a little. I'm not going to tell you you can't start new projects, but I am going to tell you that they need to fit within your resources (and how to figure that out). I'll also tell you a bit about how to record those brain babies and keep them safe until you have the resources to get them started.
Small business burnout is a HUGE issue for female entrepreneurs and business owners. Let's make some change.
What if I have a non-profit, club or good cause, not a business? One of the cool things about content marketing is that it still works if you use it for any endeavor for which you're seeking eyeballs, clicks, members, support or funding.
The contents of this toolkit are effective not only for businesses, but for non-profits, hobbies, government agencies, volunteer efforts, fundraising, Patreon and more. If you build and promote it right, they will come.
I've bought so many marketing systems and books. Half the time they don't work for my specific industry/business, and the other half of the time I'm too busy to ever use them. How is this different? The Exhausted Entrepreneur's Toolkit is different because it's a rebellion against every slick marketer out there who wants to convince you that their area of expertise — their marketing system for Facebook groups or Twitter chats or Instagram lives or the trend du jour — is the one secret to a successful business, and if you don't buy right now, you'll fail and die alone.
Pfeh on that. There are no gimmicks here, no "the price is going up unless you buy now," no high-pressured sales tactics, no locking you into The One True Marketing Activity. You do you, and the toolkit and guide will show you how to do it sustainably. No more small business burnout. We deserve better.
That said, this is not a magic bullet. You will need to sit down and do the work. But if you follow the guide, you'll be doing far less work in the long term, and that work will ebb and flow with your resources and your energy levels.
Who is this designed for? The Exhausted Entrepreneur's Toolkit was made primarily for entrepreneurs who are female or identify as women or non-binary, though anyone can use it. It's specifically designed to help stave off symptoms of small business and occupational burnout by taking into account the commitments, disruptions and time hindrances that often affect women more than men while they receive less support, including childcare, eldercare, chronic illnesses, discrimination, part-time work and other factors.
Black, Indigenous and People of Color (BIPOC), disabled folks and people with hip measurements over 50″
Take $20 off with code EQUITY
I'm an author and I want to promote my book(s). Will this work for me? Yes! The Exhausted Entrepreneur's Toolkit is industry-agnostic and can be used anywhere, because I'm not telling you exactly what to do for your specific business, but how to make those decisions and carry them out in a way that prevents burnout and works for you sustainably.
I have employees/a consultant doing my marketing right now. Will this integrate with what they're doing? Keep it simple; if what they're doing is working — as in, if it's bringing in a steady supply of clients within your marketing budget — then let them do their thing. If not, this toolkit presents a good opportunity to prevent employee burnout, help them streamline, get back to the basics of what they're doing and why, and start fresh with an achievable and sustainable set of goals and activities.
Why does the price include an hour with you? One word: accountability. You probably know what it's like to get excited about a cool marketing system, book or tool. This will be the one! I'm really going to sit down with it later this week and dig in! And…it never happens. You're too busy.
Including a meeting with me in the cost allows you to break that cycle. You'll schedule your meeting with me with enough time for you to do the work ahead of time. Then, I'll be there to help you talk through any issues, cheer you on and answer your questions so you feel supported and prepared to move forward.
"Entrepreneurs are 50 percent more likely to report having a mental health issue."
– Thrive Global
Does the toolkit work for people with kids, chronic illnesses, day jobs or other life factors that take up lots of time and energy? As someone with a couple of chronic illnesses, the Exhausted Entrepreneur's Toolkit was designed specifically with limited resources (time, money and energy) in mind. I'll walk you through how to figure out what resources you can actually spend on marketing, now and in the future, and how to match your marketing activities to your resources, preventing overwhelm and small business burnout.
I'll also show you how to keep producing social media posts and promoting your work reliably during the hard times, so you can do more of what you love in the good times.
Who Even Are You?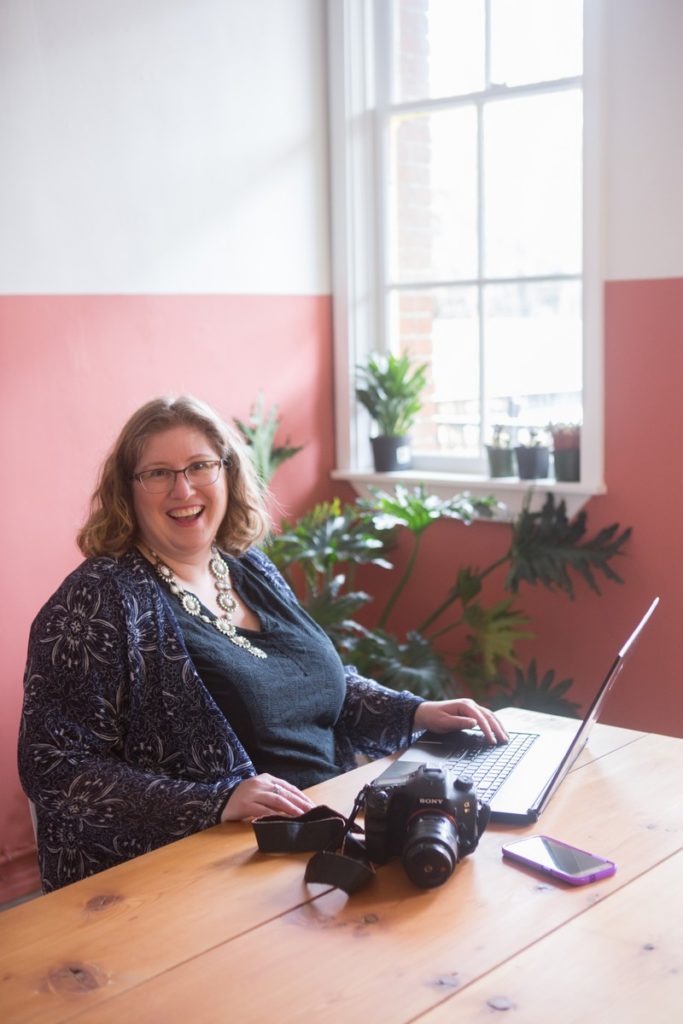 Hi there! I'm Lindley (pronounced LIN-lee, she/her) and I create artwork that celebrates the unique beauty of bodies that fall outside conventional "beauty" standards. I fight weight stigma by giving people in large bodies a safe place to explore how their bodies look on camera and by increasing the representation of fat bodies in photography, advertising, fine art and the world at large.
In my corporate career, I was a technical editor and content marketing specialist for government contracting, accounting, software and cybersecurity companies. These days, I'm an entrepreneur. In addition to my photography work, I provide content marketing, blogging and editing services to small businesses in addition to consulting on body size inclusion and Health at Every Size (HAES).
I live near Seattle, WA with my spouse, feline overlord, embarrassingly large washi tape collection and houseplant jungle.