Image description: Lindley, a fat white woman, stands in front of a brick wall in a heart polka-dot dress. She's holding a rainbow umbrella and smiling.
It's always a pleasure to speak with Jodie Gale of the Psychosynthesis Centre — did you know we recorded a podcast episode together? — and today we're talking about stock photos. In this text-based interview, we discuss:
What are Health at Every Size® and body liberation?
Why is it important to see diverse images online?
What are stock photos, anyway?
Why is it particularly important that therapists include size diverse images in their marketing materials and online content?
Why is it crucial for therapists to be aware of their body privilege and how this might impact their clients?
What advice do you have for therapists caught in diet culture and fat phobia, and who have the above concerns?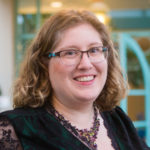 Hi there! I'm Lindley. I create artwork that celebrates the unique beauty of bodies that fall outside conventional "beauty" standards at Body Liberation Photography. I'm also the creator of Body Liberation Stock and the Body Love Shop, a curated central resource for body-friendly artwork and products. Find all my work here at bodyliberationphotos.com.