🧘 Featured stock photo collection: Inclusive and body-positive yoga and meditation 🧘
This collection at Body Liberation Stock includes solo and group yoga and meditation images. There's representation of folks who are fat, BIPOC, have invisible and visible disabilities, have limb differences and more.
They're all available for commercial use in your marketing — from social media to websites to blogs to brochures — at bodyliberationstock.com!
◇─◇──« »──◇─◇
ID: A set of photos depicting a yoga class full of students in a studio with red and white walls and a wooden floor. The students are in various yoga poses, meditating and being assisted by an instructor. End ID.
Share it on Instagram: https://instagr.am/p/CSfg7aEtllv/

Yoga & Meditation
Browse photos for yoga and meditation on Body Liberation Stock, the central resource for body-positive, plus-size, and HAES stock images.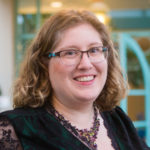 Hi there! I'm Lindley. I create artwork that celebrates the unique beauty of bodies that fall outside conventional "beauty" standards at Body Liberation Photography. I'm also the creator of Body Liberation Stock and the Body Love Shop, a curated central resource for body-friendly artwork and products. Find all my work here at bodyliberationphotos.com.