Thin privilege is not having to learn both sewing and pattern making to have clothing that's fun, stylish, creative, fits well…or just fits, period.
One of the most common dismissals that gets thrown at fat folks when we talk about how apparel companies would rather lose money than make clothing for us is, "You can just make your own clothing."
Beyond the fact that "plus size" patterns still don't accommodate many fat people, forcing fat folks to not just sew, but learn pattern drafting…
Beyond the fact that sewing and pattern drafting are skills that take serious amounts of time, money, able-bodiedness, labor, practice and resources to learn…
Beyond the fact that it's very difficult for amateurs to make pieces like bras, coats, shoes and hosiery…
Beyond the fact that fat people are statistically paid less and thus have fewer resources to invest…
Fat people should not have to make their own clothing in this, the 21st century, to participate fully in public life, athletics, fashion and self-expression.
Depriving us of clothing is not only an effective way of forcing us out of the public eye, it's yet another way that a thin-obsessed society marks us as unacceptable and unworthy. (And then blames us for not magically overcoming the barriers that were deliberately placed in our way.)
◇─◇──« »──◇─◇
Privilege is unearned, but it's not something you need to feel bad or guilty about. Let's work to extend those privileges to the most marginalized bodies, too.
Support this work by dropping a few dollars a month in my Patreon.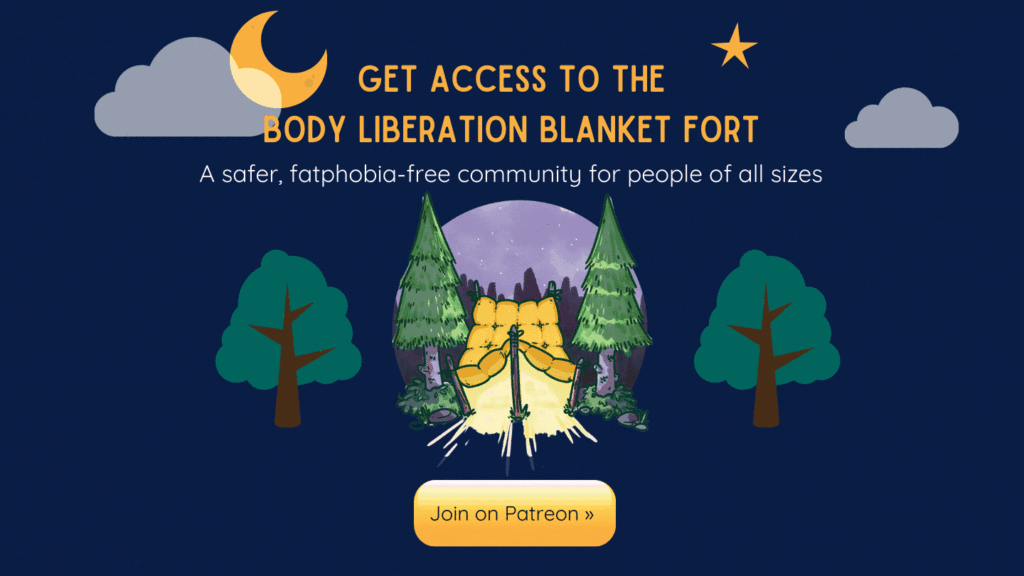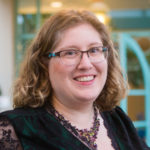 Hi there! I'm Lindley. I create artwork that celebrates the unique beauty of bodies that fall outside conventional "beauty" standards at Body Liberation Photography. I'm also the creator of Body Liberation Stock and the Body Love Shop, a curated central resource for body-friendly artwork and products. Find all my work here at bodyliberationphotos.com.