✨ For the month of December, enjoy these podcast episodes while I slow down, take a breath and plan for next year. ✨
"I guess that's what's hard for me to understand. What harm does it to do to a concern troll to start trolling the systems that are doing this? Troll the airline industry. Troll the people who decide – the municipalities, the cities, the counties that decide where to paint the lines for parking. Why are we not trolling these people, and instead we're trolling the people who are negatively impacted from those choices?" – Lu Uhrich, Real Health Radio @luuhrich
It was such a pleasure to appear on Real Health Radio with Lu! Podcasts are such an interesting way to explore some of the aspects of body acceptance and fat liberation that we don't hear talked about as often (compared to, say, the fact that it's okay to eat a donut, which is also true!).
Here's what we talk about in episode 202:
🌿 00:15:20 How Lindley began photographing people in marginalized bodies
🌿 00:27:20 Societal oppression of diverse bodies
🌿 00:39:00 Why concern trolling is so harmful
🌿 00:46:00 The just-world fallacy
🌿 00:56:05 Why don't most photographers include diverse body types?
🌿 01:01:45 How to be more inclusive as a business owner
🌿 01:09:45 Reframing "flattering"
🌿 01:15:20 Lindley's fat positive stock photography
🔊 Listen or read:
New at Body Liberation Stock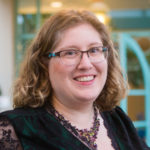 Hi there! I'm Lindley. I create artwork that celebrates the unique beauty of bodies that fall outside conventional "beauty" standards at Body Liberation Photography. I'm also the creator of Body Liberation Stock and the Body Love Shop, a curated central resource for body-friendly artwork and products. Find all my work here at bodyliberationphotos.com.