If you've been a subscriber for a bit, you know I produced an entire guide to that awful fatphobic movie The Whale.  
I'm not a pop culture kind of person and I don't watch movies (due to my neurodivergence making it difficult), so I'd be perfectly happy never to think about that movie again. But with awards season here, it's popped back up. 
I ran across this thread from More Than Tracy Turnblad (go read it, it's great) and just the thumbnail preview of the face of Brendan Fraser, The Whale's fat-suit-clad star, was triggering. 
I hadn't realized that Fraser's character dies at the end of the movie, and learning connected some things for me.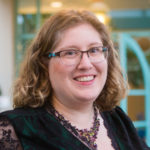 Hi there! I'm Lindley. I create artwork that celebrates the unique beauty of bodies that fall outside conventional "beauty" standards at Body Liberation Photography. I'm also the creator of Body Liberation Stock and the Body Love Shop, a curated central resource for body-friendly artwork and products. Find all my work here at bodyliberationphotos.com.