I'm a little ashamed to admit that I don't know the first thing about Doctor Who. I only know that the TARDIS is a time machine/spacecraft/command center/vehicle of mystery because I looked it up.
Siren L here has no such issues. In fact, she turned up for her Who-themed shoot in a corset of the perfect shade of blue and a cloak painted in such beautiful detail that I gasped out loud without even knowing for sure what it was.
It's been a cool spring and early summer here in Seattle, so this was the first session of the year that we could do partly outdoors. (We moved inside after the first half of L's session; I'll show you those photos in another post.)
Posing for boudoir photos, especially wearing a heavy cloak, can be good exercise, so Ms. L had no problem at all staying warm in the slightly chilly air! She has boundless enthusiasm and cheer naturally, so it was a pleasure to catch her in these quiet moments as well.
It doesn't look like L has anything on under her black micro tutu, but in reality there's a pair of black bike shorts underneath. Having the extra layer helped her feel more secure during our shoot and ensured she wasn't exposing anything she'd rather keep private.
Remember how I mentioned L's boundless enthusiasm? When I looked at her and then squinted over at the shed, thinking that the neutral wood would make a nice backdrop for her skin and the texture of her outfit, she was stepping delicately through the leaves before I could even ask out loud. Remember how I talked about the benefits of a positive body image? L has them in spades: She knows who she is, trusts in herself and her own abilities, and trusted me to bring out the beauty she already knew she had. And it shows.
xoxo,

Lindley

<<< >>>

Ready to reclaim your gorgeous, lovely? Get information on how to reserve your own boudoir session with me!

Get more information about working with me: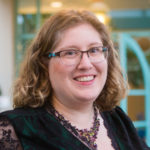 Hi there! I'm Lindley. I create artwork that celebrates the unique beauty of bodies that fall outside conventional "beauty" standards at Body Liberation Photography. I'm also the creator of Body Liberation Stock and the Body Love Shop, a curated central resource for body-friendly artwork and products. Find all my work here at bodyliberationphotos.com.