Body-positive boudoir and portrait sessions are tons of fun. There's the laughter, the silliness, the looking and feeling like the most gorgeous thing to hit this planet — it's a pretty amazing experience.
But what happens afterward? Yeah, everyone knows about digital photos — they're great for sharing on Facebook and making physical prints from. Digitals aren't the only fish in the sea, though! I offer my Sirens a wide array of beautiful goodies, so you can walk away with the photos that make you the happiest in exactly the right format.
Here's a little sneak peek at my goodies:
The Black Book
The Siren's spellbook. Be careful who you show it to…there's no known reversal of the inevitable enchantment!
An heirloom-quality classic album, updated with lay-flat pages that stay open and preserve the center of each set of pages. Bound in beautiful vegan leather).
The Little Black Book
A smaller version of the Black Book, perfect for keeping close at hand or giving to a special admirer. Choose up to 18 photos to include. Bound in beautiful vegan leather.
The Mini Black Book
This tiny album is perfect to slip in a pocket or purse for weaving enchantments on the go, protected by its frosted slipcover. Choose up to 10 photos to include. Bound in beautiful vegan leather. Order a matching set or mix it up – your choice.
The Black Box
A hybrid of an album and framed prints, these smaller matted prints come with a pretty tabletop stand, allowing you to switch out your display any time. Choose up to six photos to include. Prints are matted in black and stowed in a box featuring a sexy black or red rubber exterior. Display your prints on the included iron stand.
Reclaimed Barnwood Framed Prints
Frames for prints are easy to come by, but I searched high and low for something as special as my clients. Behold: Gorgeous reclaimed barnwood. The natural barnwood is true reclaimed wood from aged fences, old floor boards, marine wood, and (of course) old barns, found in the Santa Cruz, California area.
Digital Prints
High-resolution digital images of your session. Share to your heart's content on Facebook, Instagram, Twitter, Tumblr, or anywhere else, and print to your heart's content.
Siren Video
Capture your special day with a custom-made video showcasing your boudoir photos. A crisp, high-definition video that's easy to save and share.
Secret Siren Photo Locket
Give admirers a peek at your photos or keep them all to yourself with this custom photo locket. Choose two photos to hide inside this hand-enameled locket in a color of your choice.
Custom Siren App
The perfect way to share your photos with friends (or sneak a quick confidence booster during the day). Features your boudoir photos in a custom iPhone or Android app!

<<< >>>

Ready to reclaim your gorgeous, lovely? Get information on how to reserve your own boudoir session with me!

Get more information about working with me: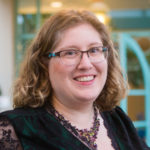 Hi there! I'm Lindley. I create artwork that celebrates the unique beauty of bodies that fall outside conventional "beauty" standards at Body Liberation Photography. I'm also the creator of Body Liberation Stock and the Body Love Shop, a curated central resource for body-friendly artwork and products. Find all my work here at bodyliberationphotos.com.