(This post was originally published at Sweet Amaranth in 2015.)
After the lavender festival, we were fairly wiped out. All we wanted was a cold drink, some good food and a breeze. Luckily, the pretty little town of Port Townsend wasn't far away.
Our route from the Lavender Festival in Sequim to dinner in Port Townsend, then back to Gig Harbor to drop off our friends and finally home to Renton.

While I drove, our friend R scouted ahead, and we ended up having a lovely dinner at Doc's Marina Grill, enjoying the light breeze blowing through the windows and glimpses of Puget Sound outside.
Watching the Washington state ferries passing by in Port Townsend.
After dinner we walked across the street to the beach, stepping carefully through the logs and stones to the smooth sand waterside, taking deep breaths and photographs and watching the sunset and the lighthouse flashing.
Small waves washing ashore and small finds on the beach.
Our friend JR skipping stones across the calm water of Puget Sound.
Vivid sunset fire looking from Port Townsend toward the Point Wilson Lighthouse.
Fading sunset colors over Puget Sound.
xoxo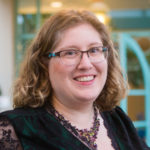 Hi there! I'm Lindley. I create artwork that celebrates the unique beauty of bodies that fall outside conventional "beauty" standards at Body Liberation Photography. I'm also the creator of Body Liberation Stock and the Body Love Shop, a curated central resource for body-friendly artwork and products. Find all my work here at bodyliberationphotos.com.