When she knocked on my door, she was exhausted.
I mean, don't get me wrong. Ms. S is a beautiful woman, and would be beautiful no matter how tired she happened to be.
But this bone-deep need for a rest and a reset is familiar to me. I remember how it felt in my own bones just after I arrived in Seattle in the autumn of 2014 after trekking across the entire United States, knowing only a few people at my destination and not having any idea whatsoever of the shape my life might take after I arrived.
I won't delve into her personal life, of course, but I've known S for a number of years, and her sheer tenacity awes me. When she finds the path that resonates with her integrity and passion, she simply forges ahead, leaving doubt to eat her dust.
We held S's body positive portrait session at twilight in my garden. A very simple session: just light natural makeup, the evening sun, and the camera. Rather than trying to cover up the fact that she'd just had a major life change, we celebrated it. I do think the fatigue of travel shows a bit in S's eyes in our session here, but only to give depth to and offset the strength and hope that shine through as well.
And at the end of the session, I even let her have a little rest.
As she begins this new chapter, I know the characteristics that have made her who she is will continue to set her apart. Good luck, S. <3
xoxo,
Lindley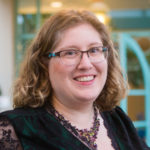 Hi there! I'm Lindley. I create artwork that celebrates the unique beauty of bodies that fall outside conventional "beauty" standards at Body Liberation Photography. I'm also the creator of Body Liberation Stock and the Body Love Shop, a curated central resource for body-friendly artwork and products. Find all my work here at bodyliberationphotos.com.