I practice a completely judgment-free photography approach that views every body with honesty, compassion and respect. This isn't your mainstream photography experience: There's no extreme posing to make your body look unlike its natural form, no heavy retouching, no shame around flyaway hair or fat rolls. This is a body-safe and LGBTQIAP+-affirming place for you to explore your natural body's beauty.
That all sounds very serious, but the truth is we have a lot of fun! It's amazing how freeing a complete lack of expectations (and sometimes, a lack of clothing) can be. You're among friends and allies here. My sessions are laid back, warm and friendly, and self-care always comes first.
Here's some basic information that applies to all the body-positive portrait, boudoir and small business branding sessions I offer.
What's Included
Your session will include the services and products listed under the session type you chose.
Client Portal
Your confirmation email will contain a link to your client portal, where you can see all of our emails, contracts and invoices in one place.
Payment
Your confirmation email will also contain a link to your invoice. You'll see two line items, one for each half of your session fee.
The first half — your deposit — is due upon booking so that I can reserve your session date and time. The second half of your session fee can be paid any time between booking and when I release your digital images/album after your reveal session.
(If you haven't paid your deposit by your session date, you WILL NOT be able to have your session and will need to pay a $50 rescheduling fee.)
Contract, Questionnaire & Model Release
Every client must sign a contract and model release, and fill out a questionnaire. The contract protects both of us in all of our interactions. The model release allows you to choose the level of privacy you'd like for your finished photos. And finally, the questionnaire gives me the information I need — including any mobility and/or mental health needs — to make your session safe and fun.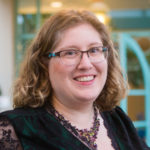 Hi there! I'm Lindley. I create artwork that celebrates the unique beauty of bodies that fall outside conventional "beauty" standards at Body Liberation Photography. I'm also the creator of Body Liberation Stock and the Body Love Shop, a curated central resource for body-friendly artwork and products. Find all my work here at bodyliberationphotos.com.