I don't want to reclaim Ursula.
Released in 1989, Disney's animated movie The Little Mermaid struck me at a formative time in my life. Ariel hit me right in the heart.
Open and sunny and earnest and curious and longing, both of us. Both of us yearning for unexplored territory.
Isolated in rural North Carolina as a child, with no access to TV or magazines, long before consumer internet, bullied with few friends and no adult role models or mentors, I knew just exactly how it felt to hoard scraps of a civilization I had no way to access.
Ariel eventually found her way, while I turned into Ursula, all hips and breasts and pale skin, despised by the rest of the sea.
But I never liked her.
When I discovered fat acceptance, I also found people who admired the sea witch, who dressed as her on Halloween, who identified with and glorified her.
But that didn't resonate with me, either. It was wonderful that people found Ursula's body acceptable, but I find it hard to identify with villains (my D&D alignment is chaotic good), so then I just felt that no roles at all were open to me — neither the ingenue, nor the villain, nor — not being a maternal sort — the matron. (No Mrs. Potts for me, thanks.)
I don't want fat folks to be stuck endlessly reclaiming and identifying with the few archetypes available to us. I want us to be represented in every possible way, so that we can identify with heroes, villains, sidekicks, bystanders and everyone in between.
We shouldn't have to reclaim characters just to have something to identify with.
Image description: A fat white woman with blonde hair sits on concrete water stairs in a blue and fruit-print bikini.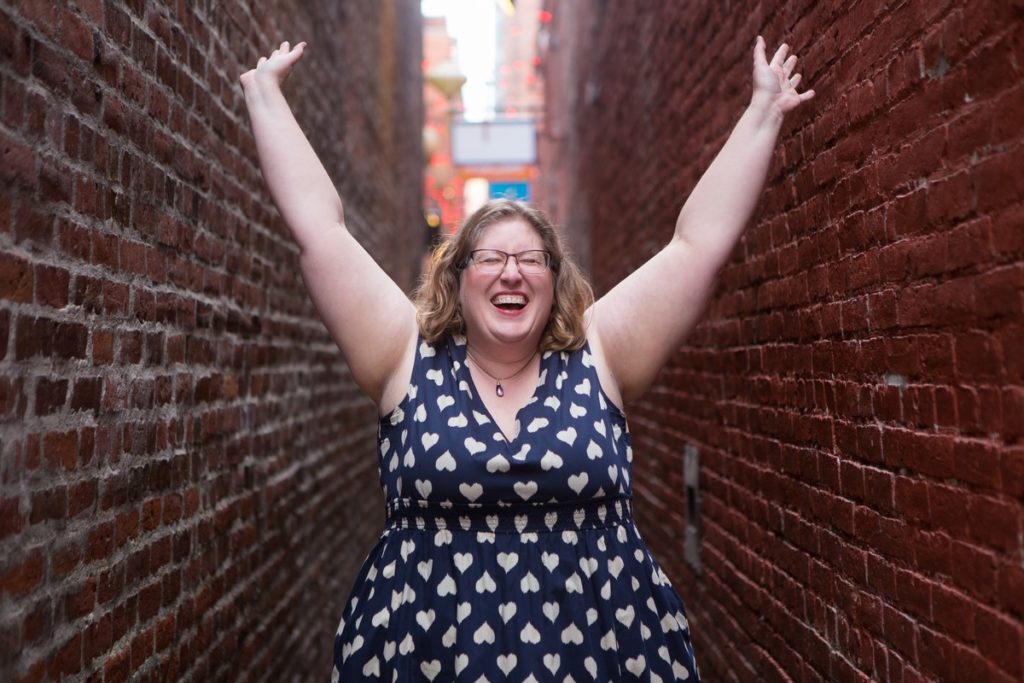 Let's dig deep.
Every Monday, I send out my Body Liberation Guide, a thoughtful email jam-packed with resources on body liberation, weight stigma, body image and more. And it's free. Let's change the world together.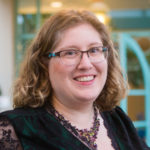 Hi there! I'm Lindley. I create artwork that celebrates the unique beauty of bodies that fall outside conventional "beauty" standards at Body Liberation Photography. I'm also the creator of Body Liberation Stock and the Body Love Shop, a curated central resource for body-friendly artwork and products. Find all my work here at bodyliberationphotos.com.