"My fiction features "Big Beautiful Heroines" who always feel good about themselves. Even if they go into the book not feeling self-confident, they feel that way by the end of the book. I will NEVER put one of my heroines on a weight-loss diet." » Pat Ballard
Today's interview is with fat-positive author Pat Ballard.
Here's how she describes herself:
I write romance novels featuring 'Big Beautiful Heroines.' But my books aren't just for larger women, they're for women of all sizes to learn to love the body you have and stop trying to look like someone you're not. I also have a non-fiction book titled: '10 Steps To Loving Your Body (No Matter What Size You Are)'
And my message to all is: 'Remember that you are a one of a kind work of art. There never has been, nor will there ever be another you. So love the you that you are.
Find out:
🎨 How her work is making a difference in the world
🎨 Why she never describes a specific body size for her heroines
🎨 Her most popular book
🎨 Her advice for other people who are learning to love and accept their bodies
Head over to the interview:
New in the Body Love Shop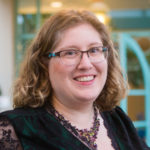 Hi there! I'm Lindley. I create artwork that celebrates the unique beauty of bodies that fall outside conventional "beauty" standards at Body Liberation Photography. I'm also the creator of Body Liberation Stock and the Body Love Shop, a curated central resource for body-friendly artwork and products. Find all my work here at bodyliberationphotos.com.