As more people move from Facebook to other chat spaces, it's time to get familiar with Discord. In this friendly and easy-to-understand workshop, we cover:
» What is Discord?
» How is Discord different from Facebook, Twitter or Slack?
» How to log in, join servers and chat
» Free vs. paid accounts
» Muting, blocking and spoilers
» How to create your own Discord chat server
◇─◇──« »──◇─◇
Useful links:
👉 Test server invite to copy and paste: https://discord.gg/xhM2dVKywD
👉 Body Liberation Blanket Fort access: http://www.patreon.com/bodyliberation
👉 Creating More Equitable Groups workbook: http://bit.ly/equitable-groups
◇─◇──« »──◇─◇
» Get my free Body Liberation Guide and free stock photos: http://bit.ly/bodyliberationguide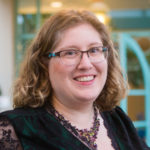 Hi there! I'm Lindley. I create artwork that celebrates the unique beauty of bodies that fall outside conventional "beauty" standards at Body Liberation Photography. I'm also the creator of Body Liberation Stock and the Body Love Shop, a curated central resource for body-friendly artwork and products. Find all my work here at bodyliberationphotos.com.