We know how heavy and exhausting existing in this world can be. We all carry the weight of holding boundaries, managing others' entitlement, navigating systems of oppression, and all the other burdens fat folks are made to hold on a daily basis. We are tired!
In a culture that has commodified self-care down to bubble baths and manicures, we need community support and healing. We need collective care! We all deserve to be together in delicious abundant community, pressing the pause button, and giving ourselves the gift of rest.
Laura Burns of Radical Body Love and I invite you to exhale! Join us for the Exhale Retreat in Union, WA this November, centering your needs as a fat person.
This magical restful space will be your refuge from expectation. It will be a luxurious cocoon to wrap yourself in as you nurture and nourish yourself in exactly the ways you deserve.
Step away from daily life and find community, support, and softness with other fat folks in a diet-free, weight neutral, fat liberation space!
Book before the end of July and take advantage of five payment installments to make it easier on your budget.
We want you to know that:
🍂 Fat folks deserve rest, relaxation, comfort, luxury, spaciousness, and community support.
🍂 Collective care is key to ensuring we can sustain the important work of fat liberation. We are always stronger together. We are always more powerful together.
🍂 Caring for our fat bodies is a radical act! Caring for each other's fat bodies is liberation in action!
🍂 Your body is sacred and deserving of softness and gentleness. There is such strength in softness, in knowing how to be slow and rest when you need it.
Here's a little more on what you can expect:
🍂 A welcoming, fat-positive, diet free space to relax into and connect with other fat folks in need of rest
🍂 A thoughtfully curated luxury gift bag from Lindley + Laura to make your retreat time extra special
🍂 A variety of mindfulness, meditation, breathwork, and restorative yoga classes to practice embodiment and connect with yourself without pressure or expectation
🍂 Delicious abundant meals, drinks, and snacks tailored to your dietary needs and preferences
🍂 A spacious agenda leaving plenty of unstructured time for lounging, enjoying the giant hot tub and indoor saltwater pool, enjoying the onsite spa, and cozying up to the fireplace with your new friends
🍂 Restful options for self-reflection through journaling, intuitive movement, empowering self-portraiture, creative activities, and a sensory-friendly quiet space to relax in peace
🍂 The opportunity to book a private body liberation photography session with me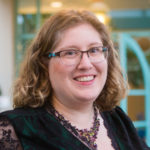 Hi there! I'm Lindley. I create artwork that celebrates the unique beauty of bodies that fall outside conventional "beauty" standards at Body Liberation Photography. I'm also the creator of Body Liberation Stock and the Body Love Shop, a curated central resource for body-friendly artwork and products. Find all my work here at bodyliberationphotos.com.