From @alissarumsey:
Building inclusive and fat-friendly businesses: why is so important (for us, for our business, and for the collective) and some things to think about when it comes to being inclusive in your digital/online space. Loved this convo with @bodyliberationwithlindley, who shared so much of her wisdom along with some practical tips.
Lindley will be teaching a full length workshop on this topic in The Liberated Clinician program this fall – link in my bio to learn more!
I'm hosting this IG live interview series as part of the lead-up to the start of The Liberated Clinician – a group coaching program for dietitians and clinicians who want to build/grow a weight-inclusive business from a justice-informed lens WHILE prioritizing taking care of yourself so that you can confidently show up for your clients.
If you're interested in learning more about The Liberated Clinician you can go to alissarumsey.com/tlc. If any of this resonates, I'd love to have you join us!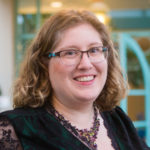 Hi there! I'm Lindley. I create artwork that celebrates the unique beauty of bodies that fall outside conventional "beauty" standards at Body Liberation Photography. I'm also the creator of Body Liberation Stock and the Body Love Shop, a curated central resource for body-friendly artwork and products. Find all my work here at bodyliberationphotos.com.