If you've been around here for any length of time, you know I talk a lot about anti-fatness, but I'm including a content warning today specifically for what I'm going to link to for its extremity.
I had planned to send this letter to you today anyway, but coming across this video from a thin healthcare provider made it especially relevant.
I am just absolutely horrified in ways I can't even articulate.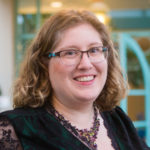 Hi there! I'm Lindley. I create artwork that celebrates the unique beauty of bodies that fall outside conventional "beauty" standards at Body Liberation Photography. I'm also the creator of Body Liberation Stock and the Body Love Shop, a curated central resource for body-friendly artwork and products. Find all my work here at bodyliberationphotos.com.