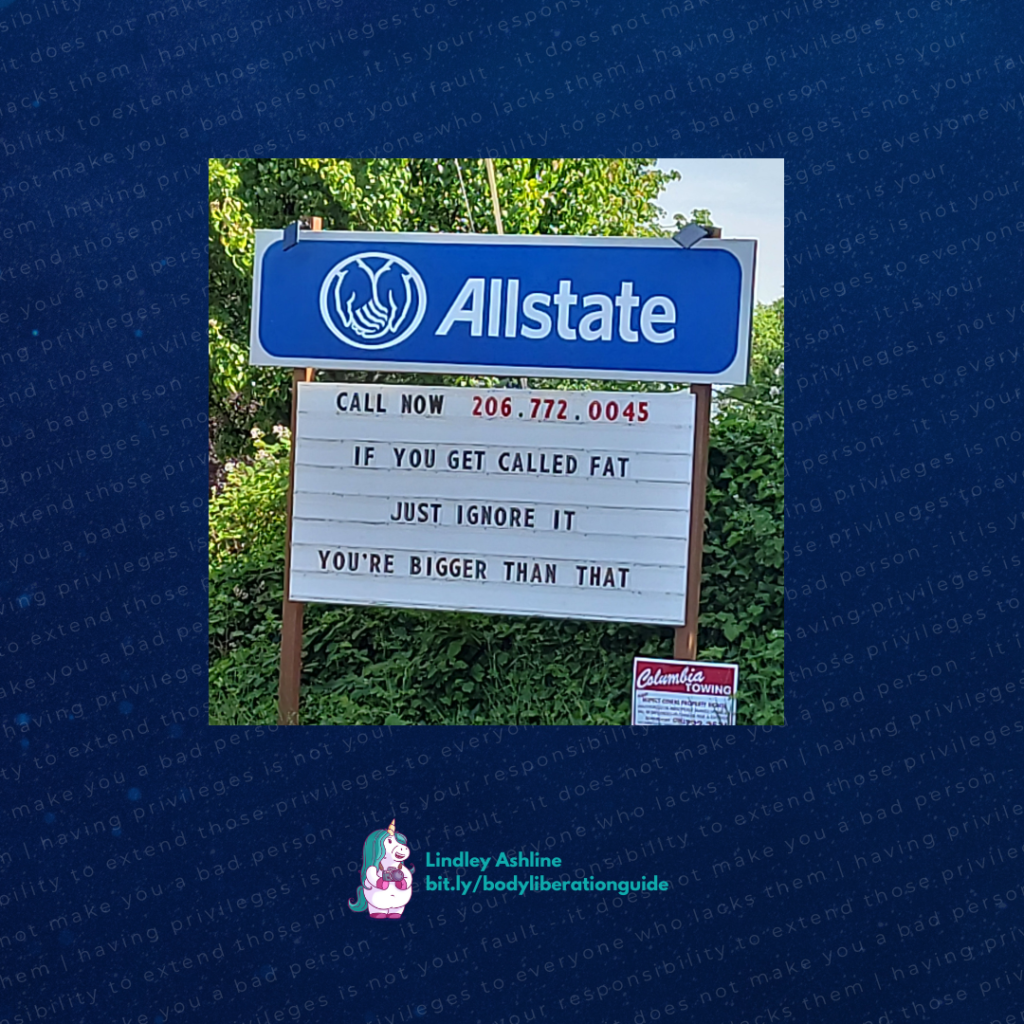 Weight stigma is so entrenched that fat jokes are considered acceptable fodder for insurance company signage.
It's exhausting to be surrounded by negative comments about bodies like yours every single day. If you're not fat, imagine what it must be like to see things like this multiple times per day.
I talk more in my free weekly Body Liberation Guide about these topics — subscribe below.
View on Instagram: https://zpr.io/BnKxUgKvTrrp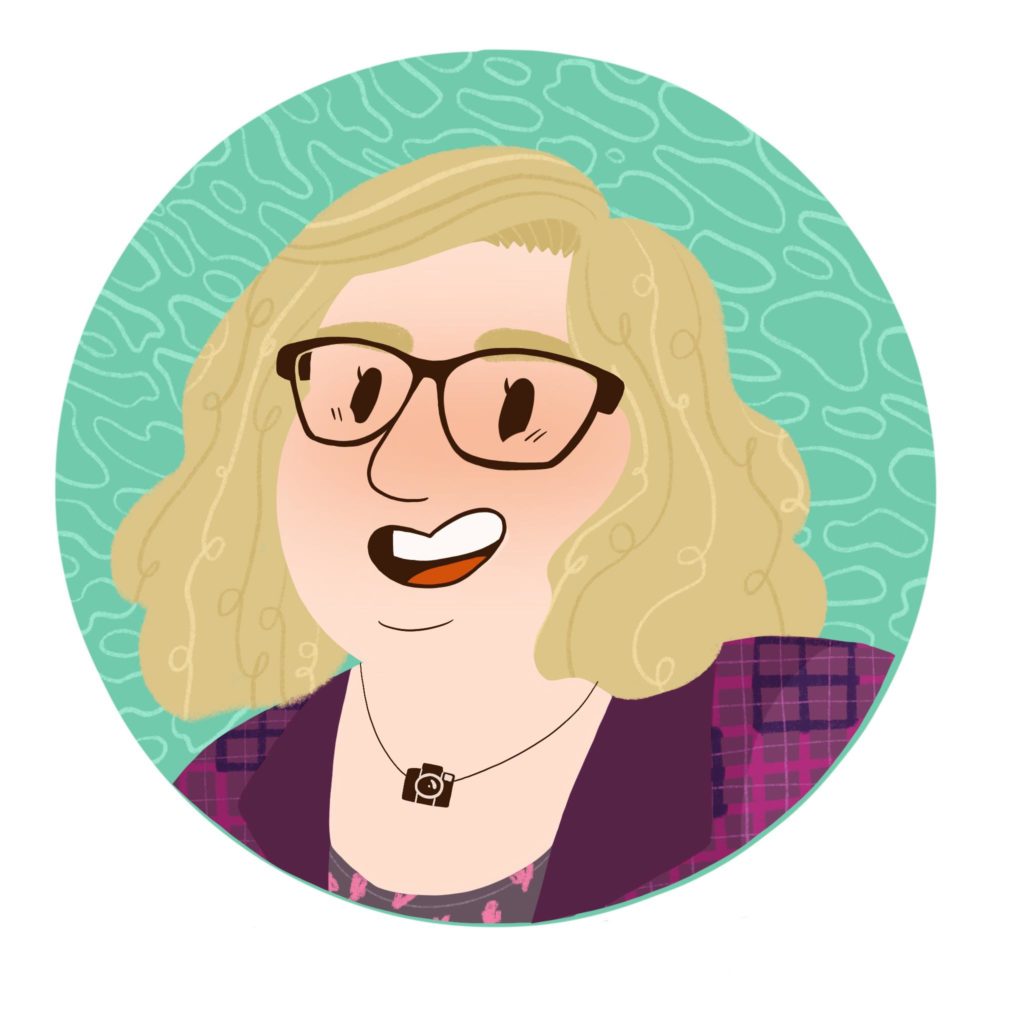 Every Monday, I send out my Body Liberation Guide, a thoughtful email jam-packed with resources on body liberation, weight stigma, body image and more. And it's free. Let's change the world together.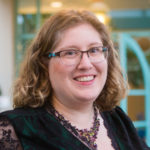 Hi there! I'm Lindley. I create artwork that celebrates the unique beauty of bodies that fall outside conventional "beauty" standards at Body Liberation Photography. I'm also the creator of Body Liberation Stock and the Body Love Shop, a curated central resource for body-friendly artwork and products. Find all my work here at bodyliberationphotos.com.