This post may contain affiliate links, which allow us to earn commissions on products we recommend. All opinions are our own.
"There is an Indian proverb that says that everyone is a house with four rooms, a physical, a mental, an emotional, and a spiritual. Most of us tend to live in one room most of the time but unless we go into every room every day, even if only to keep it aired, we are not a complete person."

» Rumer Godden
Unless you're seeking them out, it can be hard to find people talking about the places where body size and faith intersect. After all, it's not necessarily an obvious connection, and yet especially in some areas of the Christian faith, diet culture can be hard to escape. There's even a "Christian diet" and traditions that teach some pretty toxic things about fat bodies being a reflection of "not taking care of what God gave you."
For those who spend time in their spiritual "room," it's important to find support and learning that reflect body acceptance principles while respecting faith.
Here are five weight-neutral and fat-positive resources on body size and spirituality: two books from lived experience, one book examining faith and food, one blog to follow and one podcast to listen to.
1. Lovely: How I Learned to Embrace the Body God Gave Me by Amanda Martinez Beck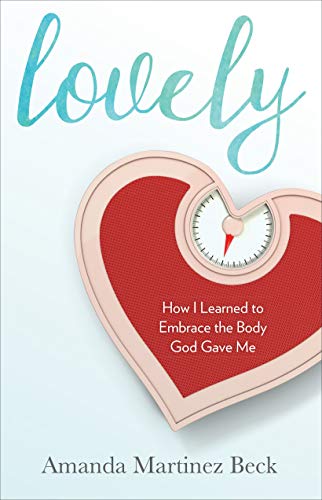 In Lovely, size-dignity activist and self-proclaimed "fat girl" Amanda Martinez Beck talks openly about the purpose of bodies, what makes a body good, and the need to reframe the way we think and speak about our own bodies and the bodies of the people around us. Much more than a "self-image" read, Lovely will retrain you to think about your whole self — body and soul — in terms of mercy, kindness, and wonder rather than criticism, failure, and self-loathing.
2. Fat and Faithful: Learning to Love Our Bodies, Our Neighbors, and Ourselves by J. Nicole Morgan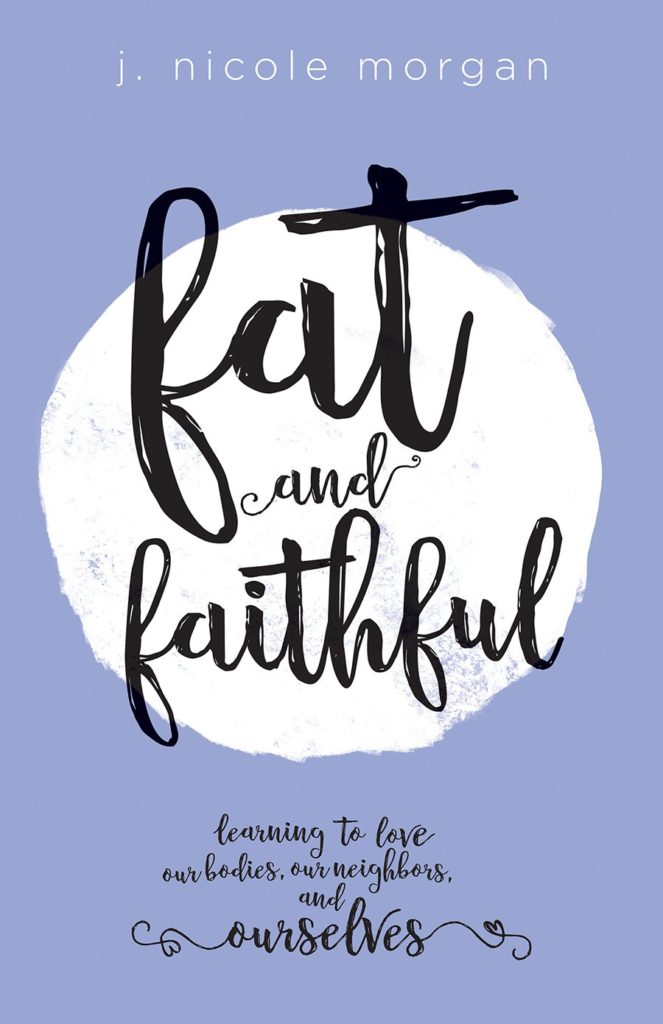 J. Nicole Morgan grew up fat and loving Jesus. But she was forever burdened by what she saw as her biggest spiritual flaw: her weight. In Fat and Faithful, she shares her journey from body shame to fat acceptance and shows us how to care for the image of God found in every body–including our own.
When the world tells us that our bodies are too much, J. Nicole Morgan reminds us that all people–no matter their size, shape, or ability–are beloved of God. Bodies of all sizes, shapes, colors, ethnicities, genders, sexual orientations, and abilities are expressions of the body of Christ. When our first prayer isn't about changing our bodies, we create space to care for our neighbors and to celebrate the unique ways we are equipped to serve our communities in the bodies we have. Fat and Faithful shows us that the world is wider than the size of our waistline.
3. Natural: How Faith in Nature's Goodness Leads to Harmful Fads, Unjust Laws, and Flawed Science by Alan Levinovitz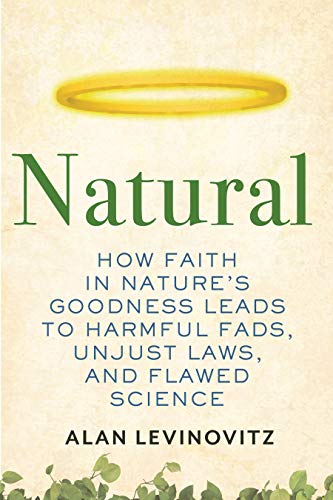 People love what's natural: it's the best way to eat, the best way to parent, even the best way to act—naturally, just as nature intended. Appeals to the wisdom of nature are among the most powerful arguments in the history of human thought. Yet Nature (with a capital N) and natural goodness are not objective or scientific.
In this groundbreaking book, scholar of religion Alan Levinovitz demonstrates that these beliefs are actually religious and highlights the many dangers of substituting simple myths for complicated realities. It may not seem like a problem when it comes to paying a premium for organic food. But what about condemnations of "unnatural" sexual activity? The guilt that attends not having a "natural" birth? Economic deregulation justified by the inherent goodness of "natural" markets?
In Natural, readers embark on an epic journey, from Peruvian rainforests to the backcountry in Yellowstone Park, from a "natural" bodybuilding competition to a "natural" cancer-curing clinic. The result is an essential new perspective that shatters faith in Nature's goodness and points to a better alternative. We can love nature without worshipping it, and we can work toward a better world with humility and dialogue rather than taboos and zealotry.
4. The Catholic Fattie – A blog about faithful fat living

Hi there! I'm Ardis! I'm Catholic oh and by the way fat. You know in case you didn't get that from the blog name. For the last few months I have been openly complaining about the lack of body positivity in the christian community. All the consuming talks of diet, weight loss, giving up sugar for lent, not giving into sloth without taking into consideration what it is like to live in a bigger body and be told something is wrong with you or you are full of sin because your body isn't a temple.
Well, God loves my body the way it is. He created it this way. I was fat the day I was born. And I'm not less of a person for being fat.
About Me: I'm a therapist by day who works with eating disorders and trauma. I have a 8 year old bunny Faith that I am mama to. I'm a huge nerd who loves to read and is into scifi. I enjoy spending time outside on hikes in the woods and going for a nice run after a long day. I love cooking, taking photos and crafts.
5. Intuitive Eating for Christian Women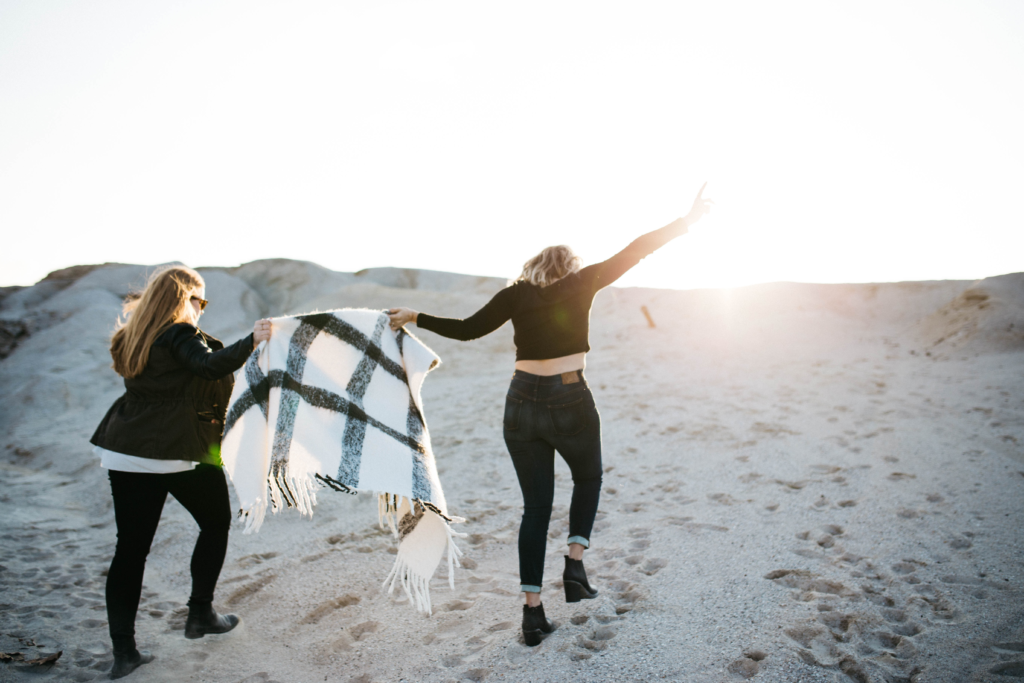 This bi-weekly podcast and YouTube show is for women who want to Follow Jesus Not Diets. You will learn how the principles of Intuitive Eating align with Scripture so you can improve your relationship with food, your body and God and cast out dieting for good.
6. On Fat and Faith by Dr. E-K Daufin
Veteran Black feminist, university professor, progressive political activist, and ordained womanist spiritual practitioner Rev. Dr. E-K Daufin, who has lectured and led ceremonies internationally, inspires you in the spiral storytelling fashion of her Ancestors, using memoir, wry humor and popular culture. She gives you a personal "homily" of her application of the HAES® principles to create a kinder, more just, Partnership Society, as the Divine Feminine/Goddess rises again on our beautiful little blue planet, Mother Earth.
7. Fat Church
Spreading the good news of fat acceptance, a theology of abundance, & a call to body liberation for all.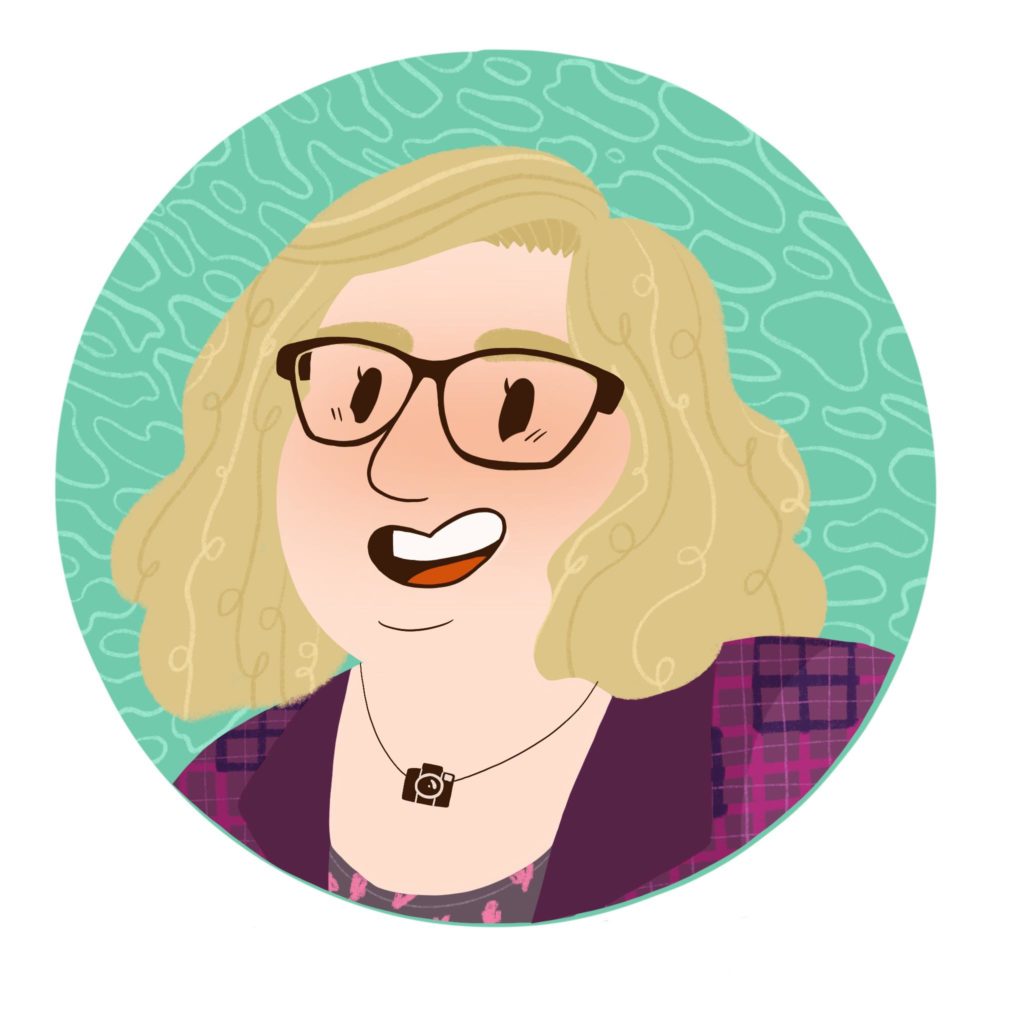 Every Monday, I send out my Body Liberation Guide, a thoughtful email jam-packed with resources on body liberation, weight stigma, body image and more. And it's free. Let's change the world together.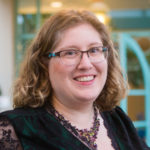 Hi there! I'm Lindley. I create artwork that celebrates the unique beauty of bodies that fall outside conventional "beauty" standards at Body Liberation Photography. I'm also the creator of Body Liberation Stock and the Body Love Shop, a curated central resource for body-friendly artwork and products. Find all my work here at bodyliberationphotos.com.