Image description: A photo of a fat person silhouetted against a sunset along with a thin crowd, lifting a fist defiantly, behind text that reads, "Body Liberation Quote Library from Body Liberation Photos." End image description.
For years, people have been asking me where I get all the quotes I include in my social media posts. The answer is that my superpower is collecting and organizing information. Over time I've collected over 500 quotes on body liberation, fat acceptance, Health at Every Size®, intuitive eating and more.
I'm making all 500+ quotes available in a tidy little library to my Patreon patrons at the Body Liberationist level ($10/month support) and up.
You can use these quotes any way you like by just copying and pasting from the library. (With credit to the person who said or wrote it, of course, and a tag or link back to them when possible.)
◇─◇──« »──◇─◇
New to the Body Liberation with Lindley Patreon? The Patreon is your way to both support my work and get exclusive rewards. You're also helping support a number of ongoing projects, including the weekly Body Liberation Guide, a newsletter jam-packed with resources on body acceptance and Health at Every Size.
◇─◇──« »──◇─◇
Here's how to upgrade your membership tier if you're not already at the Body Liberationist level or higher:
1. Visit your active memberships page and click Edit in the Body Liberation with Lindley membership details.
2. Click the "Edit" button in the summary section of the payment page, then click the "Join" button for the tier you'd like to switch to.
3. Review your new tier and payment details and click the "Update" button to confirm. That's it! Super easy. Once you're in a tier with access, hang tight and I'll send you a link.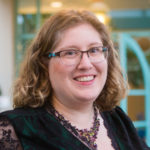 Hi there! I'm Lindley. I create artwork that celebrates the unique beauty of bodies that fall outside conventional "beauty" standards at Body Liberation Photography. I'm also the creator of Body Liberation Stock and the Body Love Shop, a curated central resource for body-friendly artwork and products. Find all my work here at bodyliberationphotos.com.