Mowich Lake is one of my favorite semi-hidden Washington day trip destinations. It's located in Mount Rainier National Park, but getting there requires you to take a separate route from the main park roads, over some (public access) unpaved logging roads that are more or less adventurous depending on how recently they've been maintained.
The first time I went, I drove a sedan, but I'd recommend a vehicle with more ground clearance and good shocks if you can manage it, because the 17 miles of gravel/dirt roads get rutted and full of giant potholes you'll have to pick your way around.
Since recreation opportunities are still somewhat limited by the pandemic, everyone has been getting outside this summer, so even spots off the beaten path like these have been packed. We had to park on the shoulder of the road a half mile or so from the parking lot, but there was a trail entrance close by, so it worked out well enough.
This is the largest and deepest lake in the national park, surrounded by subalpine meadows. It's a glorious place to visit, but it's also at 4,929 feet elevation, so it stays chilly even in the summer. It can snow any time.
Temperatures were in the 40s and the forecast called for a chance of snow on this visit, so as we walked one of the trails around the lake we were astonished but willing to believe that the white thing out in the lake was a tiny iceberg left over from the winter.
When we got closer, we could see it wasn't an iceberg after all; it was a very misleading tree stump sticking out of the water.
Also, a wildlife sighting: pikas! You can see more photos of one in the gallery below, but they're all terrible, since I don't have a wildlife lens. These little hamster-size creatures are the absolute cutest. That's a little green plant stem poking out of its mouth as it has a snack.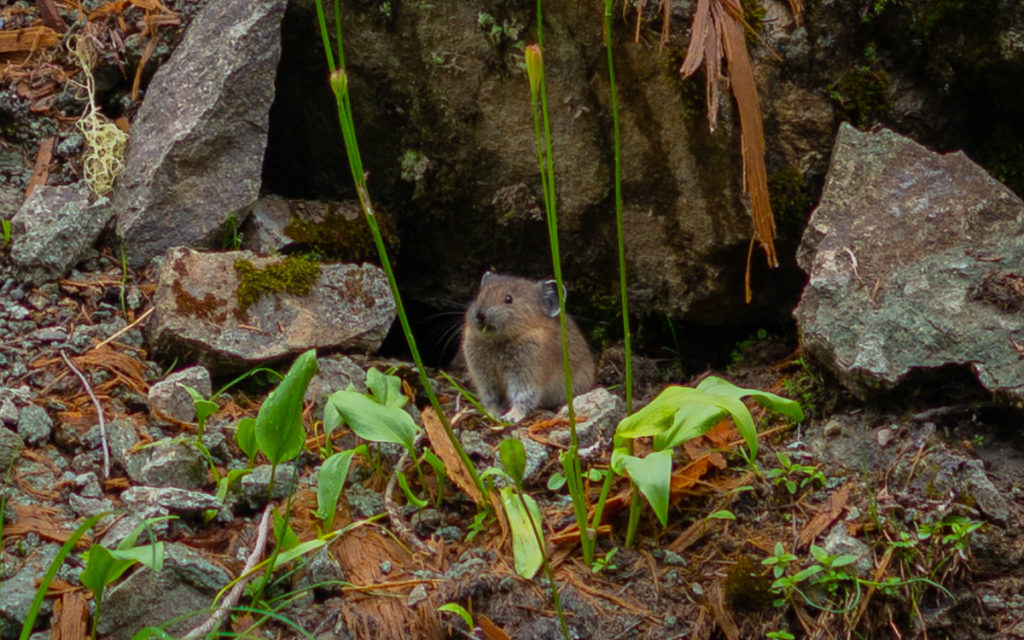 Want a fine art print of one of these photographs? Contact me for pricing >>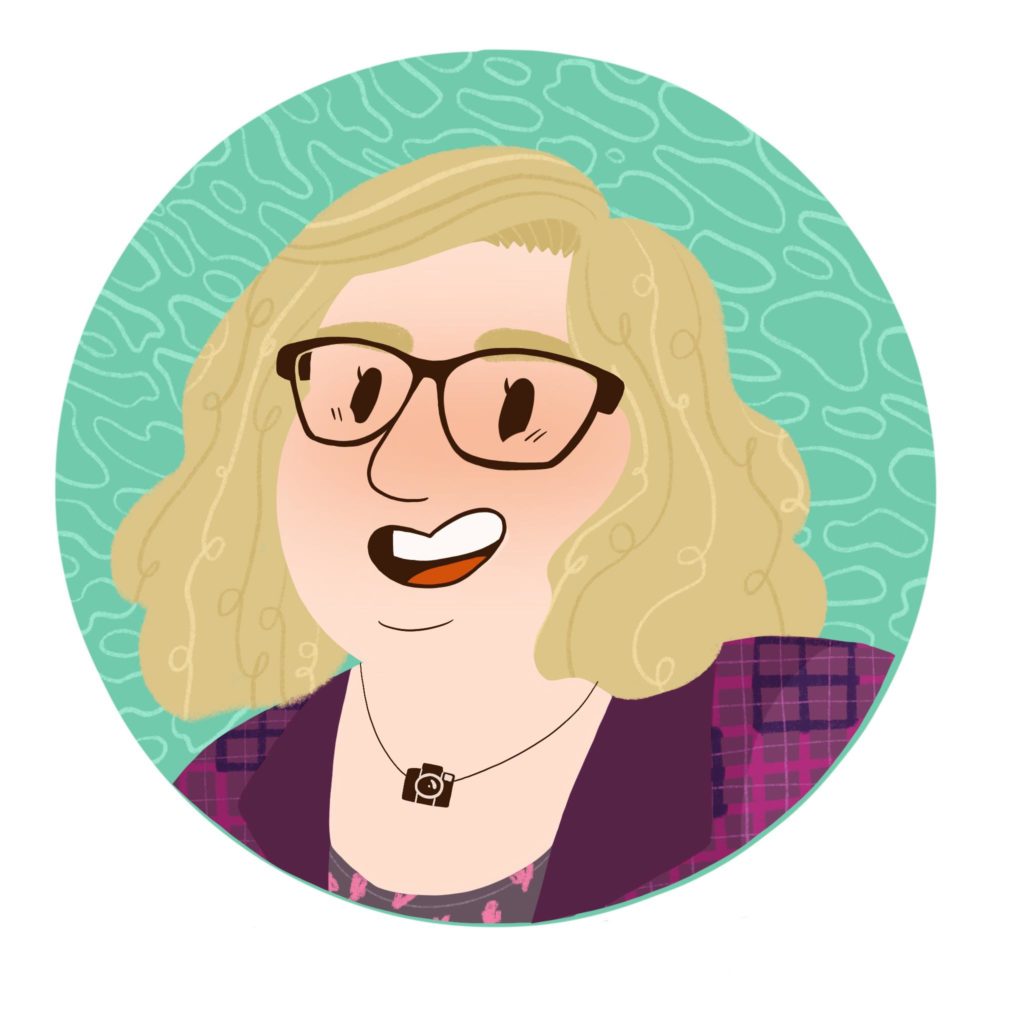 Every Monday, I send out my Body Liberation Guide, a thoughtful email jam-packed with resources on body liberation, weight stigma, body image and more. And it's free. Let's change the world together. Subscribe »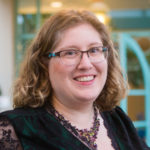 Hi there! I'm Lindley. I create artwork that celebrates the unique beauty of bodies that fall outside conventional "beauty" standards at Body Liberation Photography. I'm also the creator of Body Liberation Stock and the Body Love Shop, a curated central resource for body-friendly artwork and products. Find all my work here at bodyliberationphotos.com.