✨ For the month of December, enjoy these podcast episodes while I slow down, take a breath and plan for next year. ✨
One of the reasons I talk about vulnerability in business so much is that giving ourselves the grace and space to be vulnerable allows us to not expect perfection from ourselves or others.
When we give ourselves the grace of imperfection, it means that when we mess up — as we inevitably will, as people and as business owners — we don't freeze and sink into shame. We can learn from our mistakes and move along.
When Destiny DiMattei @destinydimattei, host of the Destiny's Universe podcast, met to record our episode, we had a technical glitch and the second half didn't get recorded. Rather than freaking out and re-recording then and there, tired and frustrated, we laughed about it, then scheduled another meeting to record again when we were relaxed and eager to chat again.
On this episode, we talk about:
🌠 How body image, body shame and weight stigma affect mental health
🌠 How my white privilege affects my body image + intersections
🌠 Trolling and mental health
🌠 How science changes what we view as "facts" over time
🌠 Gluttony, religion and fatness
🌠 Being a "drain" on the healthcare system
🌠 The catch-22 of fat invisibility
🌠 Being the fat community you want to see
New at Body Liberation Stock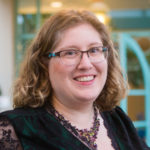 Hi there! I'm Lindley. I create artwork that celebrates the unique beauty of bodies that fall outside conventional "beauty" standards at Body Liberation Photography. I'm also the creator of Body Liberation Stock and the Body Love Shop, a curated central resource for body-friendly artwork and products. Find all my work here at bodyliberationphotos.com.