✨ For the month of December, enjoy these podcast episodes while I slow down, take a breath and plan for next year. ✨
So many of the dynamics around bodies, weight and worth are really about power, and it was fascinating to dig into those power dynamics with Leela Sinha, host of the PowerPivot podcast (not on Instagram, so check them out at @/LeelaSinha on Twitter). We talk about being unafraid of power, claiming your power, whether vulnerability offers or contains inherent power, and the power in anger.
🔊 Listen or read:
New at Body Liberation Stock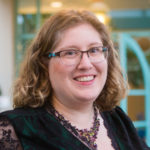 Hi there! I'm Lindley. I create artwork that celebrates the unique beauty of bodies that fall outside conventional "beauty" standards at Body Liberation Photography. I'm also the creator of Body Liberation Stock and the Body Love Shop, a curated central resource for body-friendly artwork and products. Find all my work here at bodyliberationphotos.com.