I've just met (virtually — we live across the U.S. from each other) Dani of Fat Girl Media, and they're super cool!
I've been admiring their artwork for years and it was an honor to get to talk to them. Here are a few of their designs, shared with permission.
One of the things we talked about is how, with the advent of social media, we as creators feel so much pressure to be constantly releasing new products/services/content. Photographs take time to create! Illustrations take time to create!
We feel like we shouldn't share "old" images, too, even though that's totally okay. Not only are we allowed to share each piece of our work as much as we want, with the way algorithms work, very few people will see each piece each time we share it anyway.
We also chatted a bit about how as creators, people who support us on Patreon are not just supporting our current work, but the work inside us waiting to be brought forth as well. That's especially true for Dani, who's got so many amazing ideas and just needs the financial support + space to get them done.
Dani is generously offering 40% off their Etsy shop through January! Go forth! Browse! Support! Enjoy!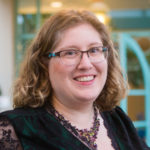 Hi there! I'm Lindley. I create artwork that celebrates the unique beauty of bodies that fall outside conventional "beauty" standards at Body Liberation Photography. I'm also the creator of Body Liberation Stock and the Body Love Shop, a curated central resource for body-friendly artwork and products. Find all my work here at bodyliberationphotos.com.