I've passed the 24-hour mark after my steroid shot and can technically use my right hand again, woohoo! I'm being very very cautious with it so I'll probably be almost completely out of commission for at least another few days. This isn't a process I want to sabotage.
I'm back on my computer for a short time today. It feels so good to be back + truly fraught because I'm so behind.
I'll triage the most urgent messages and then go back to resting my hand for the day.
Ideally, I'll start seeing improvement in my wrist within two weeks (though it can take up to two months if it's going to work at all).
Shown is the seventh hand device, a De Quervain's-specific one, I've reluctantly added to my collection, which makes me laugh. Worst collection ever.
View on Instagram: https://zpr.io/w9B2Cw7mWFcy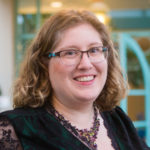 Hi there! I'm Lindley. I create artwork that celebrates the unique beauty of bodies that fall outside conventional "beauty" standards at Body Liberation Photography. I'm also the creator of Body Liberation Stock and the Body Love Shop, a curated central resource for body-friendly artwork and products. Find all my work here at bodyliberationphotos.com.