Image description: Dark purple African violets bloom, surrounded by other houseplants from Seattle plant stores and nurseries.
Alpine Nursery & Landscape: One of my favorites. Huge greenhouse, friendly and helpful staff, huge selection of both indoor and outdoor plants. Get on the waitlist for unusual varieties they grow in house, like tradescantia quadricolor. Perfect for a wander. (One drawback: Narrow aisles in the greenhouse make it hard for larger fat folks to navigate.)
Barone Garden: Pots, pots and more pots, mostly great big ones. And some garden sculptures. Wide selection, good prices.
Flower World: Notorious COVID deniers and anti-maskers. Avoid.
Kent East Hill Nursery: Another of my favorites. Bog standard outdoor plant selection, but a nice variety of houseplants and price points. Lots of unusual and rare plants, and the place to go for air plants.
Houseplants Galore: Dedicated houseplant shop in Everett (indoor plants only). Good selection, super friendly staff. They may even repot some of your purchases with better soil than provided by the growers.
Molbak's Garden + Home: Best place to take friends. Enormous, more space than they know what to do with, nice wide aisles. Decent houseplant selection and extensive outdoor plant selection.
Oh Happy Plants: Specialty potting soil mixes and a fairly miraculous plant "bath" for getting rid of pests. No retail location, but a great local small business.
Planted by Grace & Blooms: TBD, have yet to visit.
Send Nodes Plant Shop: Delivery only (two business days!). I haven't used them but they're very active in the community and seem great.
Sky Nursery: Smallish houseplant selection (given the overall store size) and huge outdoor plant selection. Great for picking up gardening supplies like plant stakes, potting soil inclusions (perlite, etc.), bonsai needs and so on while you're houseplant hunting.
The Plant Store: A beautiful little boutique shop in White Center with knowledgeable staff. I visited just before they changed locations, so I don't know what the new store looks like, but it's well worth a visit.
Urban Sprouts: TBD, have yet to visit.
Watson's Greenhouse and Nursery: Another large-scale deal with several locations. Lots of decor and pots here, with indoor and outdoor plants. I visited in the dead of winter so their selection wasn't great, but that was pretty clearly just the time of year and they have a big fan following.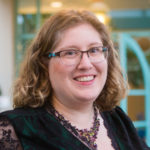 Hi there! I'm Lindley. I create artwork that celebrates the unique beauty of bodies that fall outside conventional "beauty" standards at Body Liberation Photography. I'm also the creator of Body Liberation Stock and the Body Love Shop, a curated central resource for body-friendly artwork and products. Find all my work here at bodyliberationphotos.com.