✨ For the month of December, enjoy these podcast episodes while I slow down, take a breath and plan for next year. ✨
When you think of a runner, what image pops into your head?
Most of us come back to the same image informed by the stock photos we see and use papers, magazines, and the books we read. Looking for images that deviate from that one in our mind can be a little bit tricky.
MK Fleming @fitnessprotectionllc, the host of Running Life podcast, remembers a time searching through stock photos for anything to use on their episode about running while black. It was hard to find a Black runner, much less a Black runner that didn't look like a bodybuilder.
And that's the problem with representation; the further you are from that image, that stock photo in your mind, the more aspirational fitness becomes and the less that you feel like you fit in that universe.
MK says, "This is why Lindley is so important to me in doing Google searches. I found the world's largest repository of really happy people who just happened to not be too thin to function, doing things that I like doing, the kind of stuff like me and my husband and my employees, and my friends.
People who are free of self-loathing have grown in their sense of self so much. They don't just live in their bodies, they celebrate them. I think that means they count their wins. Just like we do here at the fitness protection program, through her work, people who don't see bodies like theirs represented anywhere else, get to reclaim their self-image, and join the party."
🔊 Listen or read:
New at Body Liberation Stock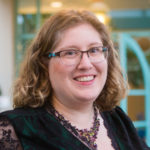 Hi there! I'm Lindley. I create artwork that celebrates the unique beauty of bodies that fall outside conventional "beauty" standards at Body Liberation Photography. I'm also the creator of Body Liberation Stock and the Body Love Shop, a curated central resource for body-friendly artwork and products. Find all my work here at bodyliberationphotos.com.