Maybe you remember the advent of (mainstream anyway) period panties from a few years back? For a long time, there were no options to speak of for fat bodies, but no more! Here are nine options to choose from, carrying a range of sizes up to a U.S. 48W.
In case you're wondering, period panties are panties worn by people who have periods to absorb the flow of blood, much like a pad! I wasn't aware of them as a Thing until a few years ago, but apparently period panties have been around since the 90s.
Some of them can also be used for leaks or incontinence, but your mileage may vary depending on the product. A few of these sites even make panties specifically for incontinence and leaks.
Oh, and because I am perpetually sick of the fattest folks being the afterthought, these are in order of largest size carried to smallest size carried.
Ruby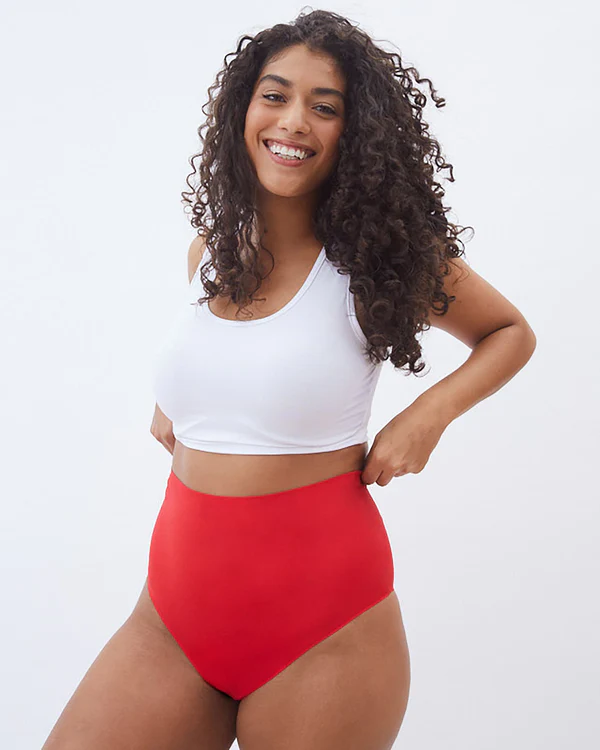 Largest size: 48W
Smallest size: 0
Size Chart

With the most inclusive size chart, Ruby deserves its place on this list with so many colors and patterns to choose from in three cuts!

Price Range: $23-$25
Shop: Ruby

Aisle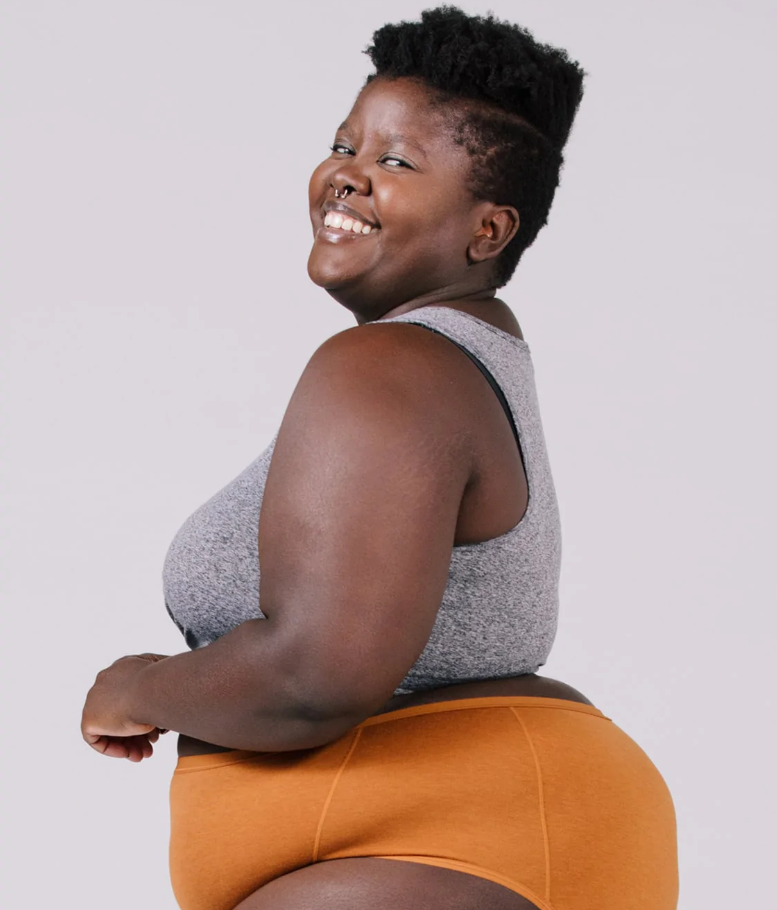 Largest size: 34W
Smallest size: 00
Size Chart

This one also leans a bit more masculine, but there are some more feminine options, too! Big fan of Aisle's model selection for this section of their site, and the front page as well!

Price Range: $34-$46
Shop: Aisle
Period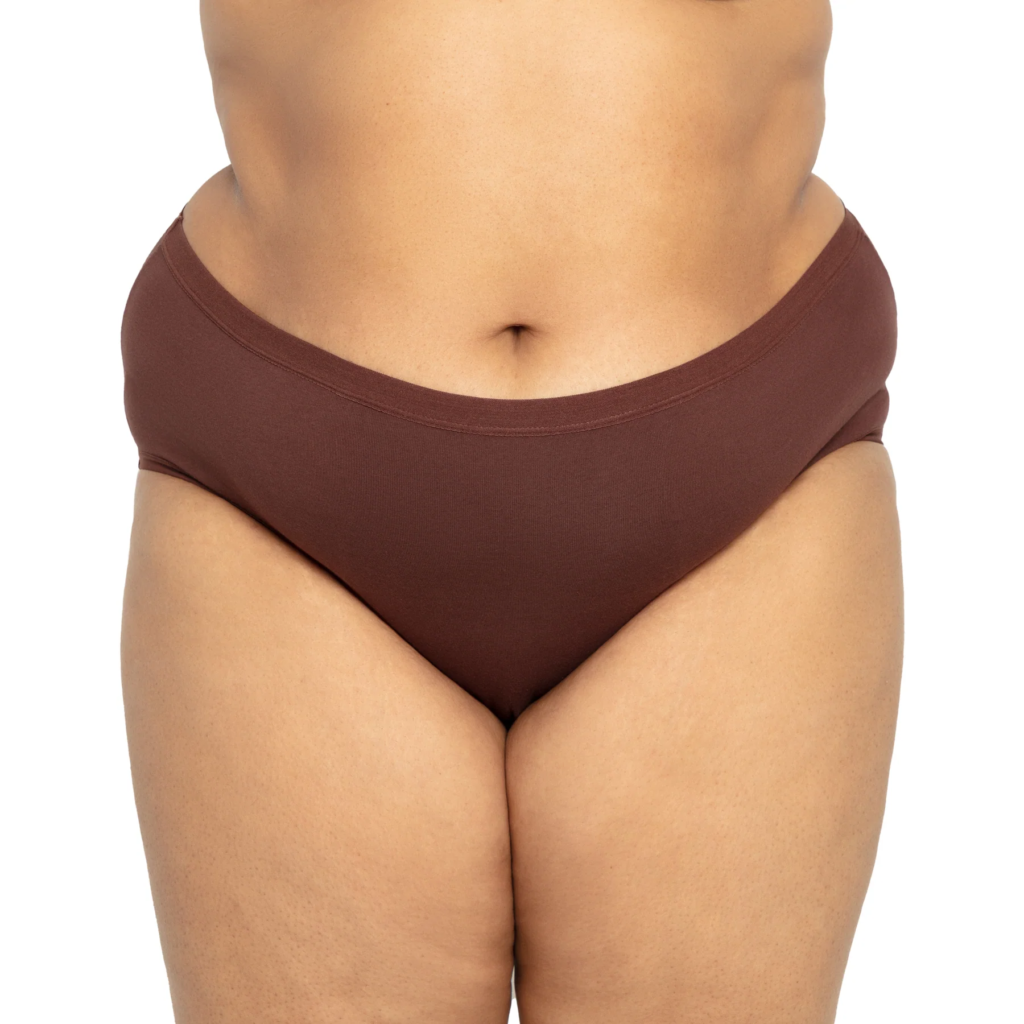 Largest size: 34W
Smallest size: 0
Size Chart

The most affordable of our options, Period's production process is waste free! Their selection also includes sleep shorts and underwear that opens at the side for those who need another option to remove them.

Price Range: $12-$24
Shop: Period
TomboyX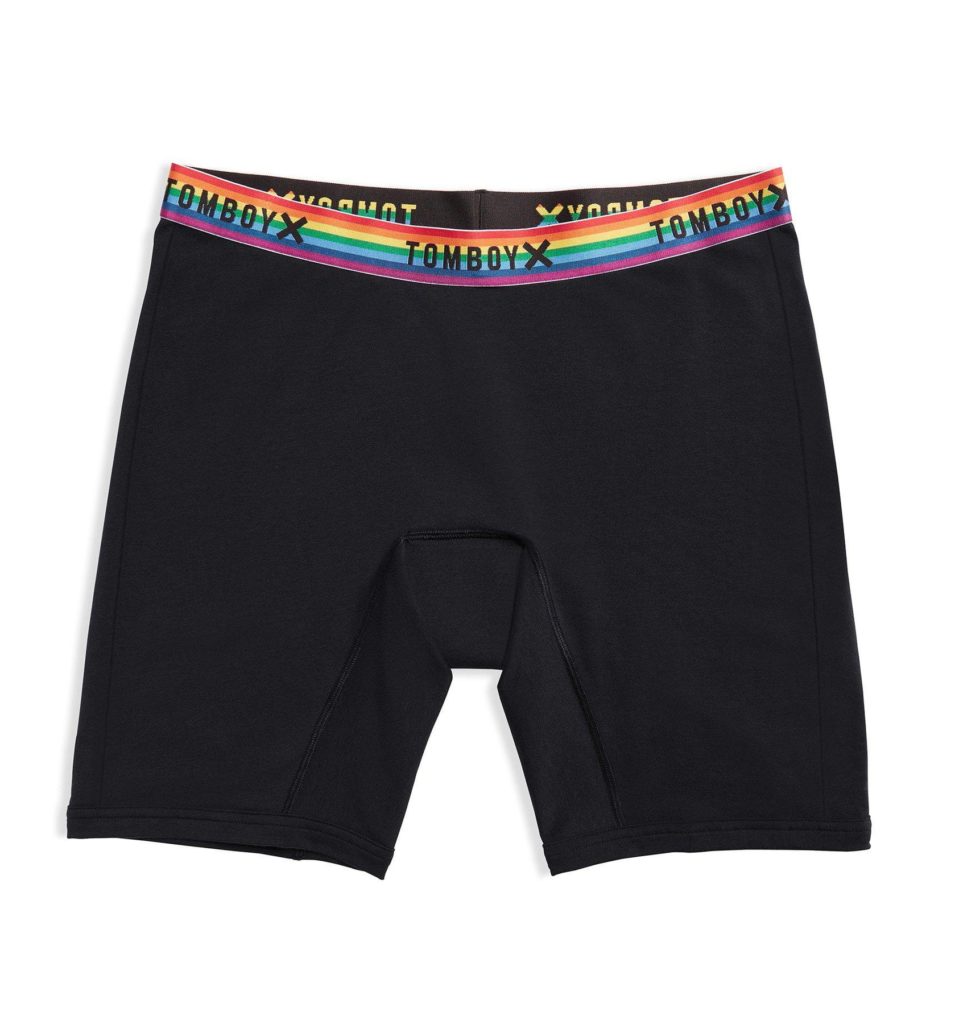 Largest size: HIP 63″
Smallest size: HIP 28.5″
Size Chart

This brand in particular specializes in styles that lean a little more masculine for those of us who are more into that, from briefs to bikinis, all the way to boxers!

Price Range: $32-$36
Shop: TomboyX
Awwa
Largest size: 30W
Smallest size: 6
Size Chart

This shop has a range of styles, there's truly something for just about everyone here! Also, just look at the variety of models available here, big fan.

Price Range: Varies by line, but mostly between $25-$39
Shop: Awwa
Thinx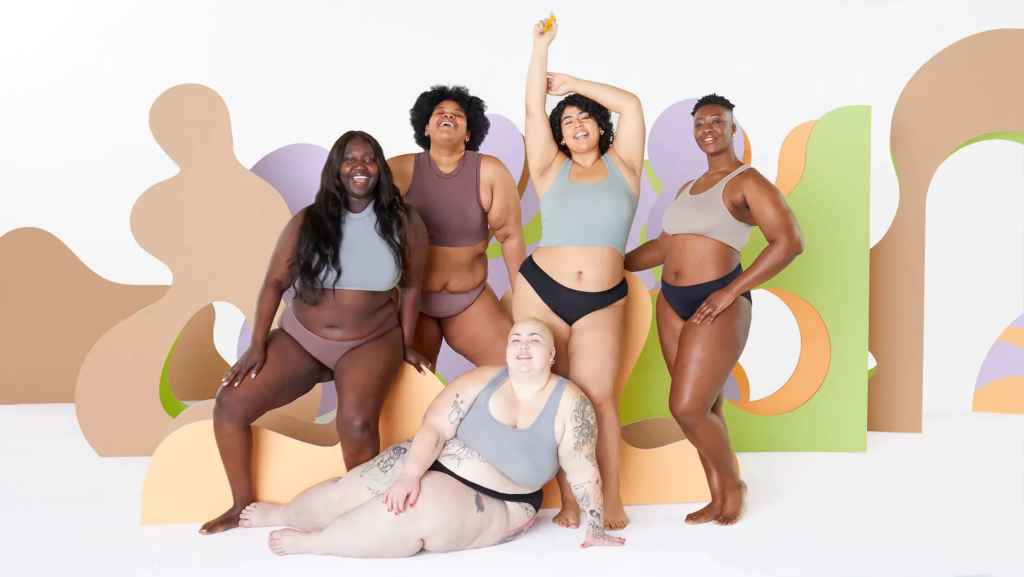 Size chart available for each style
Thinx has several different styles and materials of period underwear and period sleepwear. (Note that readers have brought up some ethical concerns about Thinx, so be aware before you buy.)

Price Range: $17-$50
Shop: Thinx
Knix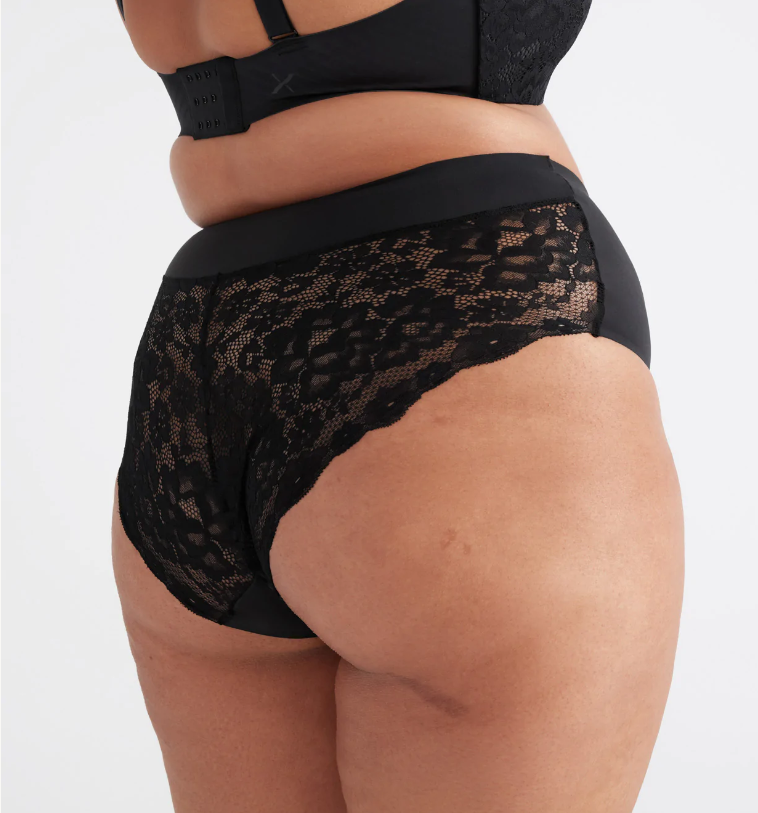 Largest size: 26W
Smallest size: 00
Size Chart
Knix has several styles featuring lace inlays for a more lingerie-y touch if you're into that — There's a variety of cuts and patterns available, too!

Price Range: $20-$38
Shop: Knix
Proof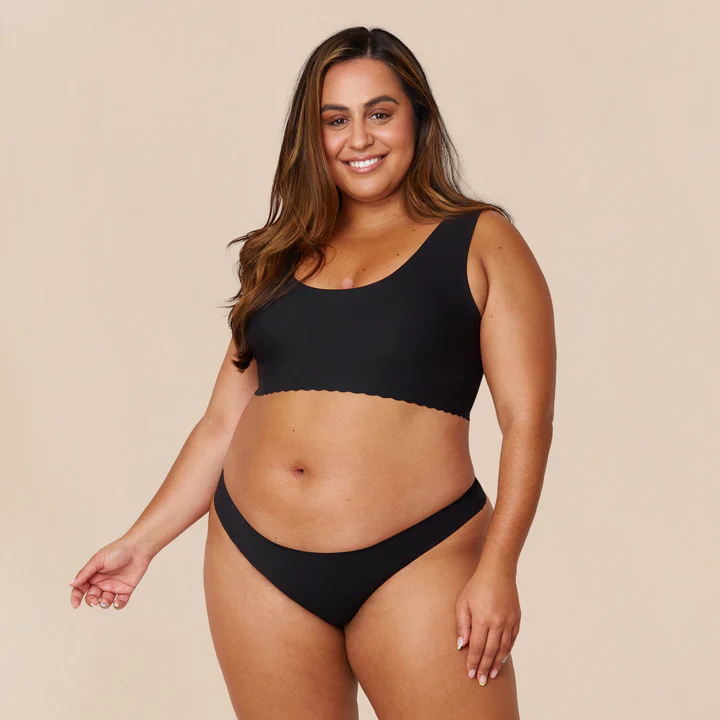 Size chart available for each style
This company was founded by three sisters! There are many different cuts and different levels of absorbency for your needs.

Price Range: $25-$43
Shop: Proof
Revol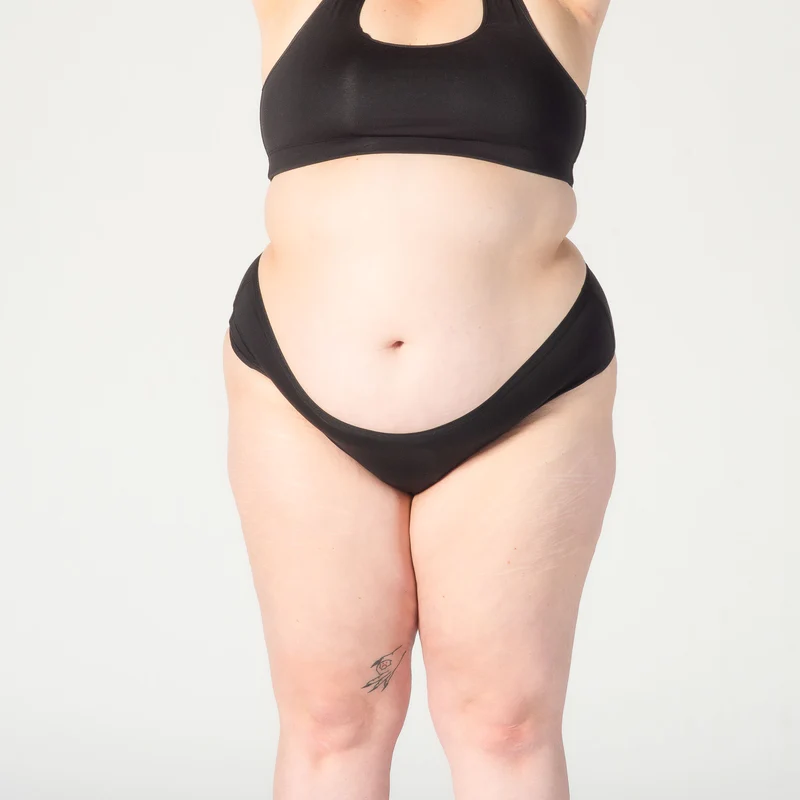 Largest size: 7X ( 75-80″ Hip)
Smallest size: XS (33-34″ Hip)
Size chart linked on each item page

Revol carries period underwear in several cuts! Their model selection leaves something to be desired, as I could only find two plus size models in this section; also there's a sort of bait and switch on one listing where it shows a fat model at one angle but a thin one for all the others.

Price Range: $29-$55
Shop: Revol
Modibodi (UK)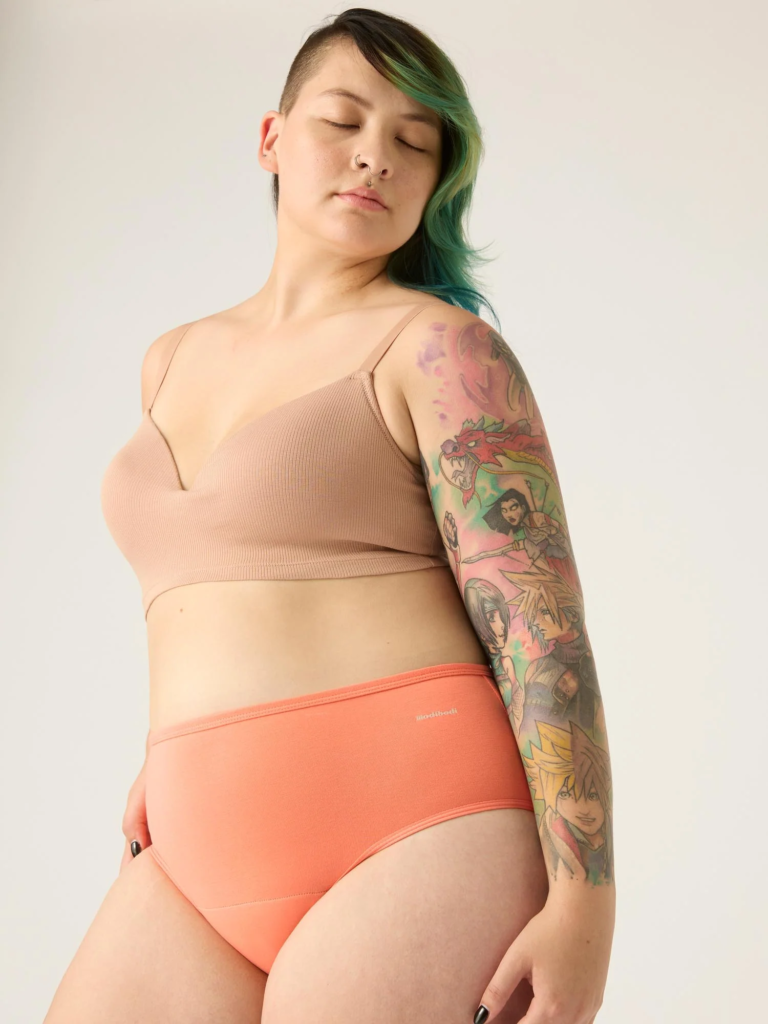 Largest size: 26 UK (143-148 cm hip)
Smallest size: 4 UK (79-81 cm hip)
Size chart available on each listing

Modibodi has a variety of cuts and styles and fun colors, but their size range is a tad limited, and their model selection is not great.

Price Range: £15-£30
Shop: Modibodi
Wuka (UK)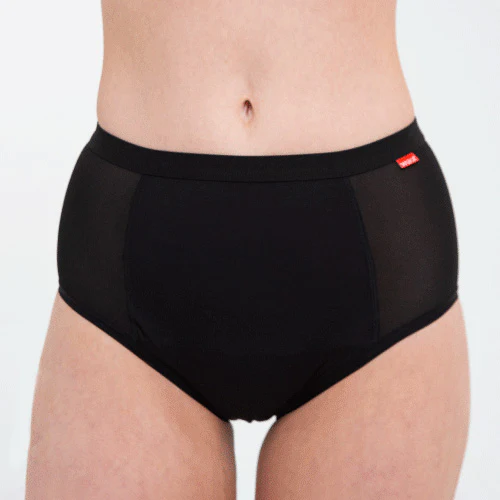 Largest size: 6XL 24-26 UK
Smallest size: XXS 4-6 UK
Size Chart

Wuka is another uniform option (all the items are the same color) but there are a variety of cuts and styles to choose from. No fat models.

Price Range: $11-$43
Shop: Wuka
Ohne
Largest size: 6XL UK
Smallest size: XXS UK
Size chart on each item

Ohne carries period panties in a few colors and cuts, among other things (tampons, pads, etc) No fat models.

Price Range: £27-£32
Shop: Ohne
Cheeky Wipes (UK)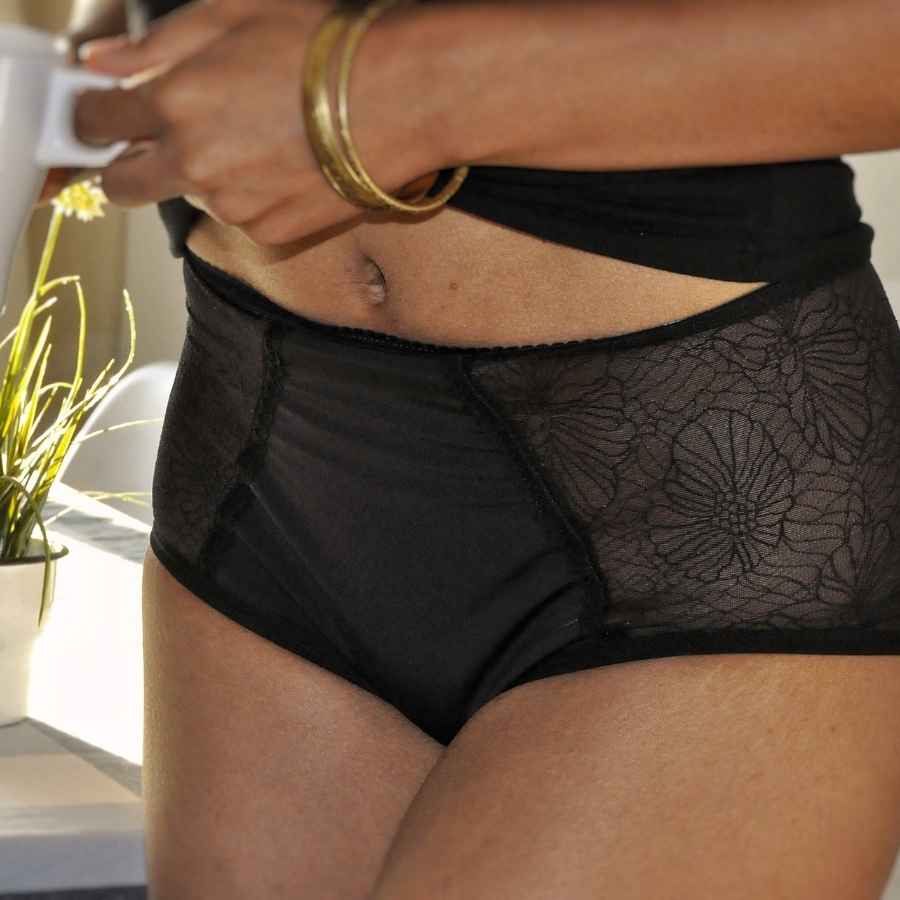 Largest size: listed on each item
Smallest size: listed on each item
No size chart

Cheeky has beautiful lacey and sexy styles and cuts, but no fat models, AND no size chart.

Price Range: £15.99+
Shop: Cheeky Wipes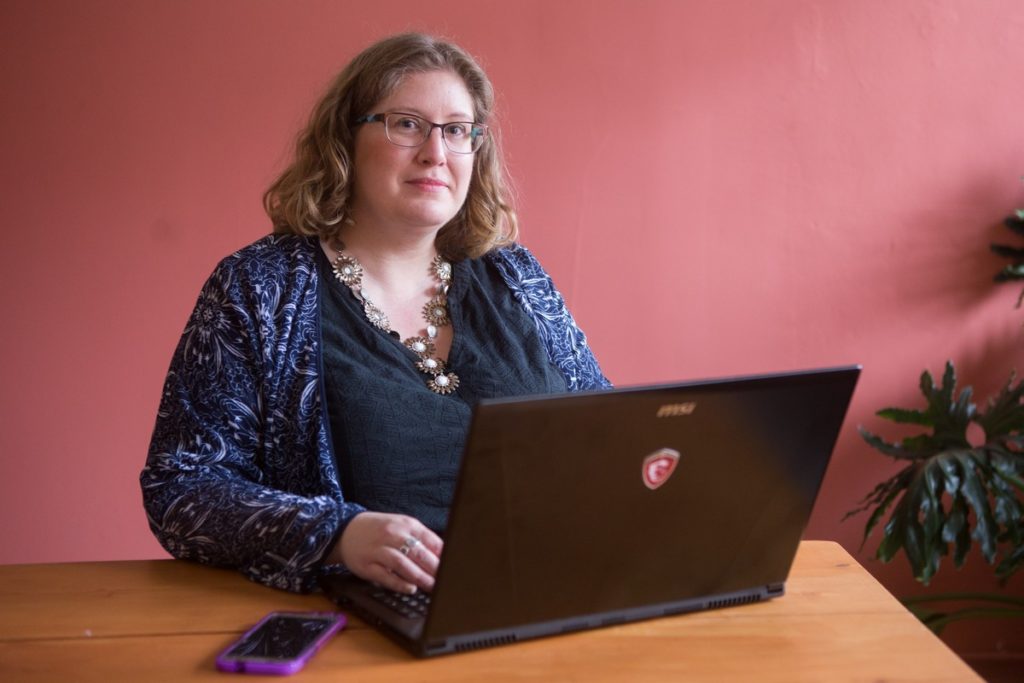 Let's dig deep.
Every Monday, I send out my Body Liberation Guide, a thoughtful email jam-packed with resources for changing the way you see your own body and the bodies you see around you. And it's free. Let's change the world together.