Happy belated Trans Day of Visibility! Trans, non-binary and exploring folks are precious, valid and welcome. I see you. 
Also, I'm seeing progress on my hand injury since getting a steroid shot a few weeks ago, woohoo! It's not 100%, but it's the closest it's been since October. That means I'm booking photo sessions again — head to the site to check out my sessions and pricing. 
Now for this week's letter: Where do we learn that there is a narrow range of makeup application and technique that looks "right" and that anything outside that is wrong? Why is a dramatic cat-eye (on a person with the appropriately feminine gender presentation) admirable, where a kabuki mask of spray tan is laughable?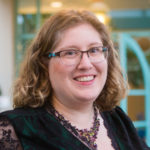 Hi there! I'm Lindley. I create artwork that celebrates the unique beauty of bodies that fall outside conventional "beauty" standards at Body Liberation Photography. I'm also the creator of Body Liberation Stock and the Body Love Shop, a curated central resource for body-friendly artwork and products. Find all my work here at bodyliberationphotos.com.