I'm excited to be a part of this program and be a mentor! Check out SeekHer's feed and links for more info.
From SeekHer:
In honor of #BodyAcceptanceWeek, we are excited to announce the launch of the newest SeekHer Scholars program – 'Our Bodies Belong'!⁠
⁠
In recent years, more people have experienced a surge in eating disorders and body image dissatisfaction as part of their struggles with mental health.⁠
⁠
👉 Weight stigma is pervasive among young people, with about a third of students stating they've faced discrimination due to their weight.⁠
⁠
👉 In the workplace, 1 in 3 women report facing inappropriate comments about their body size.⁠
⁠
👉 Throughout women's lives, they feel the weight of constant body scrutiny while showing up in public spaces, homes, healthcare, the wellness industry, and even at work.⁠
⁠
To foster belonging and embodiment for our generation and the next, weight-inclusive practices and spaces are needed now more than ever. Our Bodies Belong seeks to create new avenues that uplift community leaders who are redefining body & beauty norms in our homes, schools, and workplaces.⁠
⁠
If you are a dietitian, therapist, social work, or allied health practitioner, head to the link in bio for more details and apply for our Winter 2024 cohort!⁠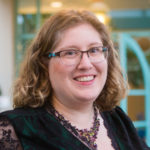 Hi there! I'm Lindley. I create artwork that celebrates the unique beauty of bodies that fall outside conventional "beauty" standards at Body Liberation Photography. I'm also the creator of Body Liberation Stock and the Body Love Shop, a curated central resource for body-friendly artwork and products. Find all my work here at bodyliberationphotos.com.