Image description: A teal square with two round images: one of Kristine Zaftig and a drawing of a fat woman jumping into water in front of a rainbow. Text reads, "Kristine Zaftig. You don't have to love your body to treat your body with love" plus the post URL.
Content note: This post contains artistic nudity. This post may also contain affiliate links, which allow us to earn commissions on products we recommend. All opinions are our own.
This is the Body Liberation Photos Ask a Fat Creator (and Allies) series, in which we find out more about the lives, work, and breakfasts of all kinds of large-bodied and marginalized creators and their allies.
Kristine is a fat-positive artist creating watercolor paintings that feature fat women. In this artist interview, Kristine shares with us how she got started creating fat-centered art and what her experience has been like. You can see within Kristine's art fat bodies experiencing joy and pleasure and living unapologetically in their bodies. Kristine showcases fellow women of color in her paintings.
Kristine believes the best way to get started creating art centered around body acceptance is to start by creating pieces for yourself. She shares with us how she came to discover body acceptance and how it has made a difference in her life and in her art.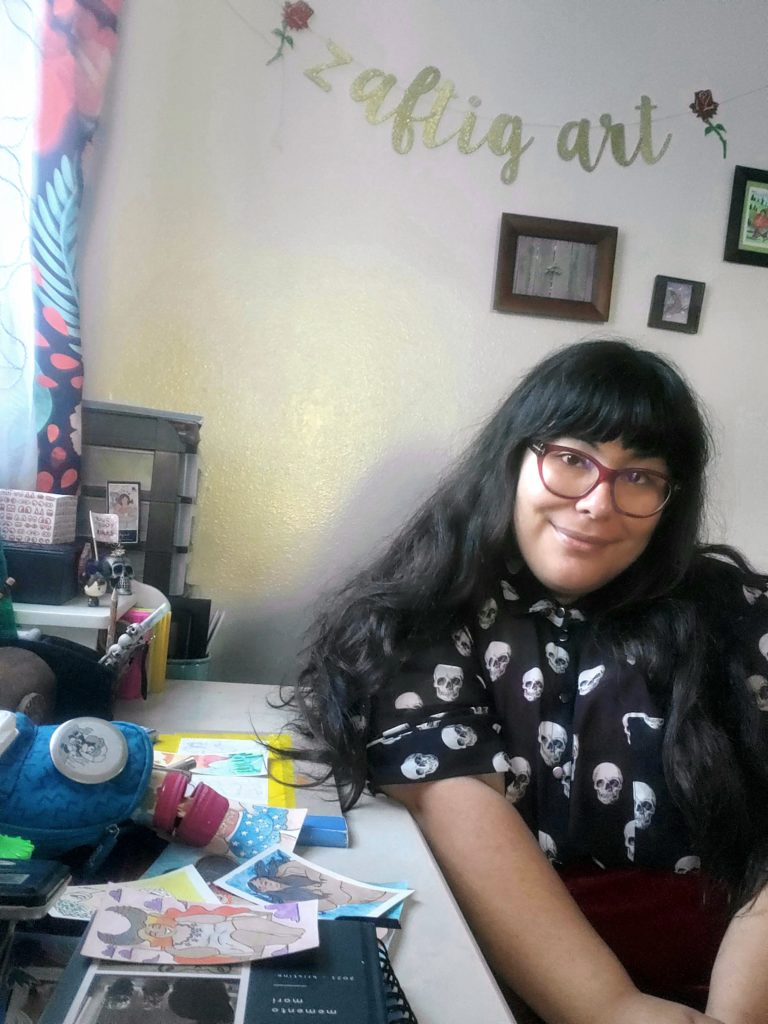 Tell me about you! What's your name? What pronouns do you use? Where do you live? What do you like to eat for breakfast?
My name is Kristine (she/they). I live in Long Beach with my partner and our cat and I'm partial to a bowl of frosted flakes with bananas.
What kind of artwork do you create? What are the themes? What's your favorite medium?
I make fat positive art using watercolors. It is a very forgiving medium and it's been my favorite so far. I love making space themes but I think I love floral themes best.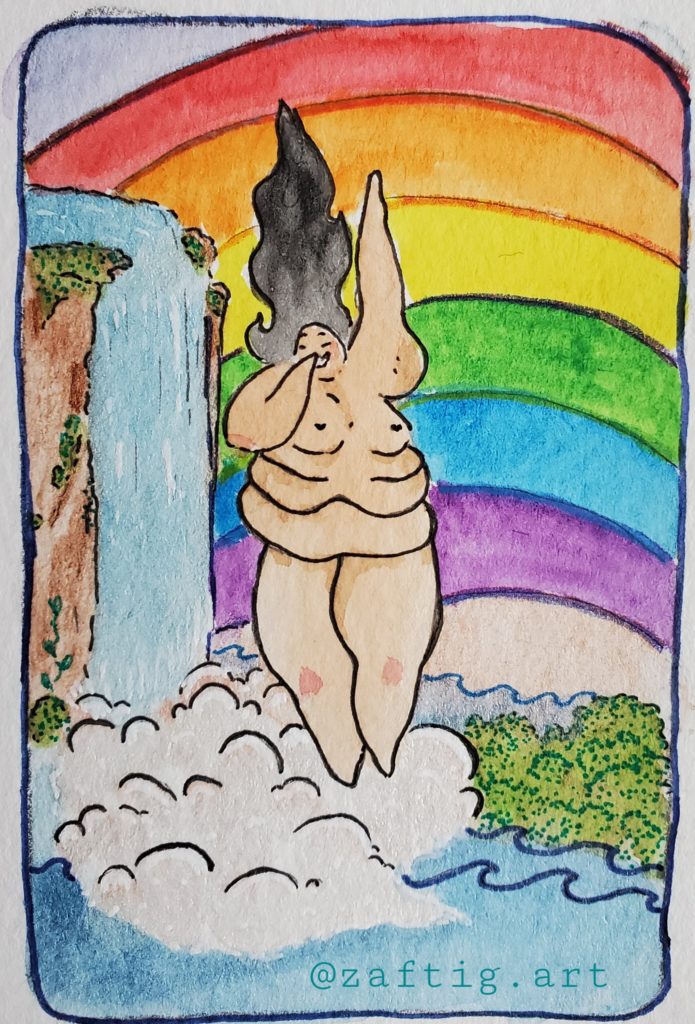 How did you get started as an artist? What has your path looked like so far?
I've loved drawing since childhood and in my twenties, I started to actually practice with purpose and eventually went from boxy figure to some semblance of a soft body. As soon as I introduced color into my doodles it just clicked that this is what I wanted to be doing all along.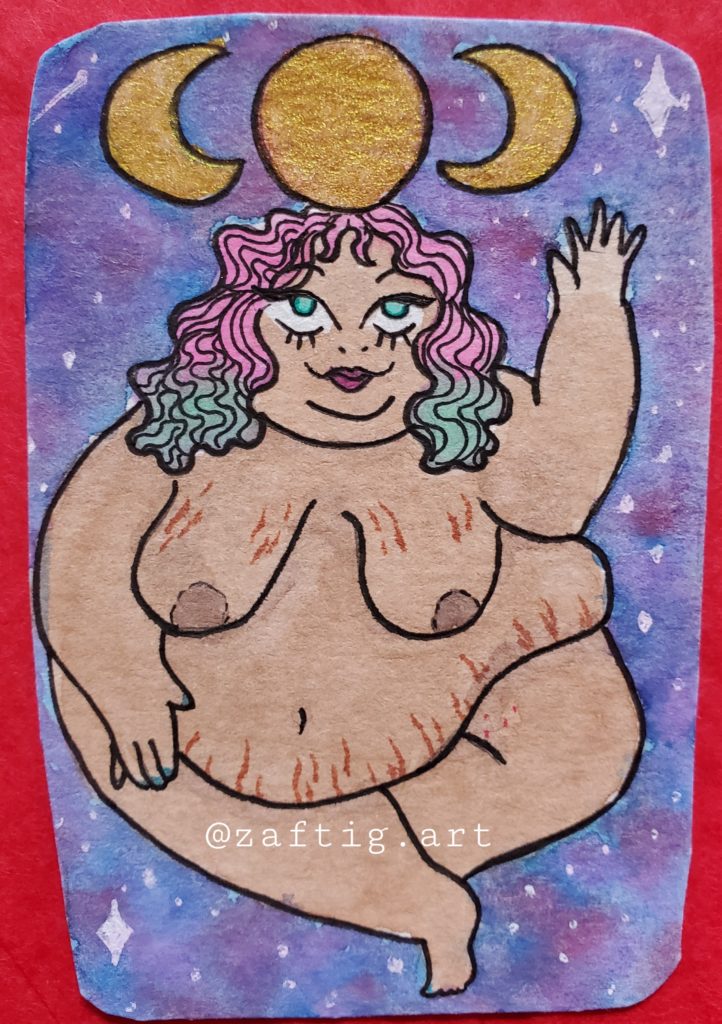 Do you incorporate any elements of body positivity or fat acceptance into your work?
As much as possible! I love having a dedicated space for fat bodies to be celebrated. I live for seeing fat people with all their body eccentricities being presented without judgment. Though I may make the odd fan art or landscape piece, my heart will always be in fat art.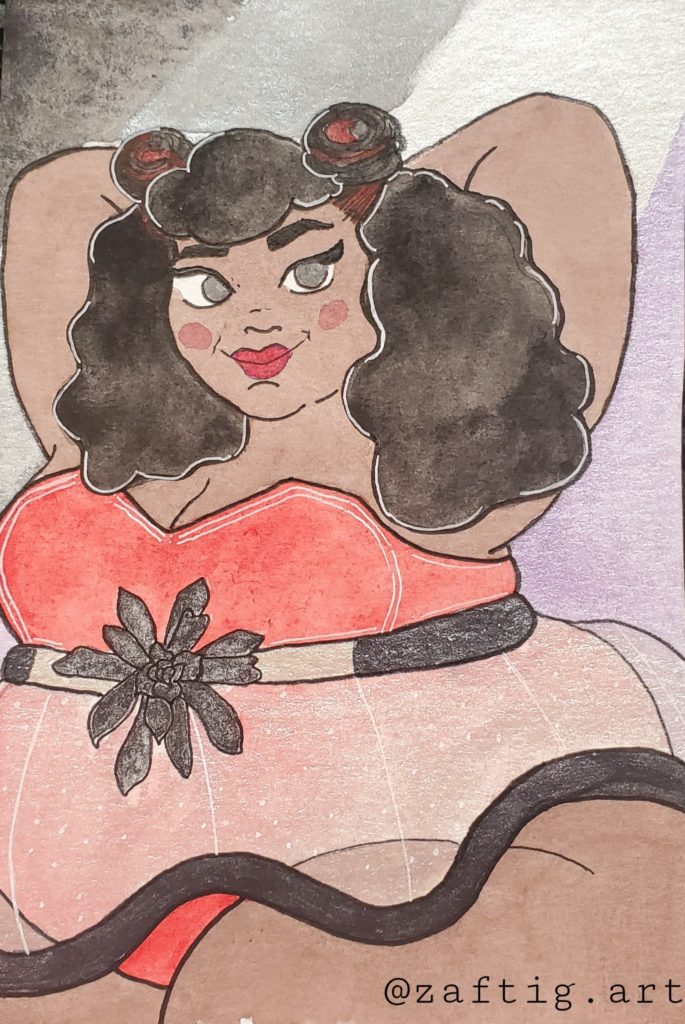 What has your experience been like as a large-bodied or plus-size artist? What have been the high points and low points?
From the jump, it has been a thrill! When I started posting I was almost immediately welcomed by really cool fat artists. The community I found through art has been the absolute high point. There have been some fatphobic comments aimed at me and my art but it rolls off my back now. I think I intend that pun!
How did you discover body acceptance or body positivity personally? What kind of difference has it made for you?
As a teen, I found a copy of Marilyn Wann's Fat!So? at the library and I was forever changed. Here was this book that was being flagrantly fat with pictures of fat butts and chins and here I was wearing sweaters in summer because of my arms! That book gave me a toolbox of retorts and a solid foundation to fat acceptance. I discovered the fat-o-sphere online shortly after and that's where I really learned a lot about fat liberation and got to be part of my first fat community.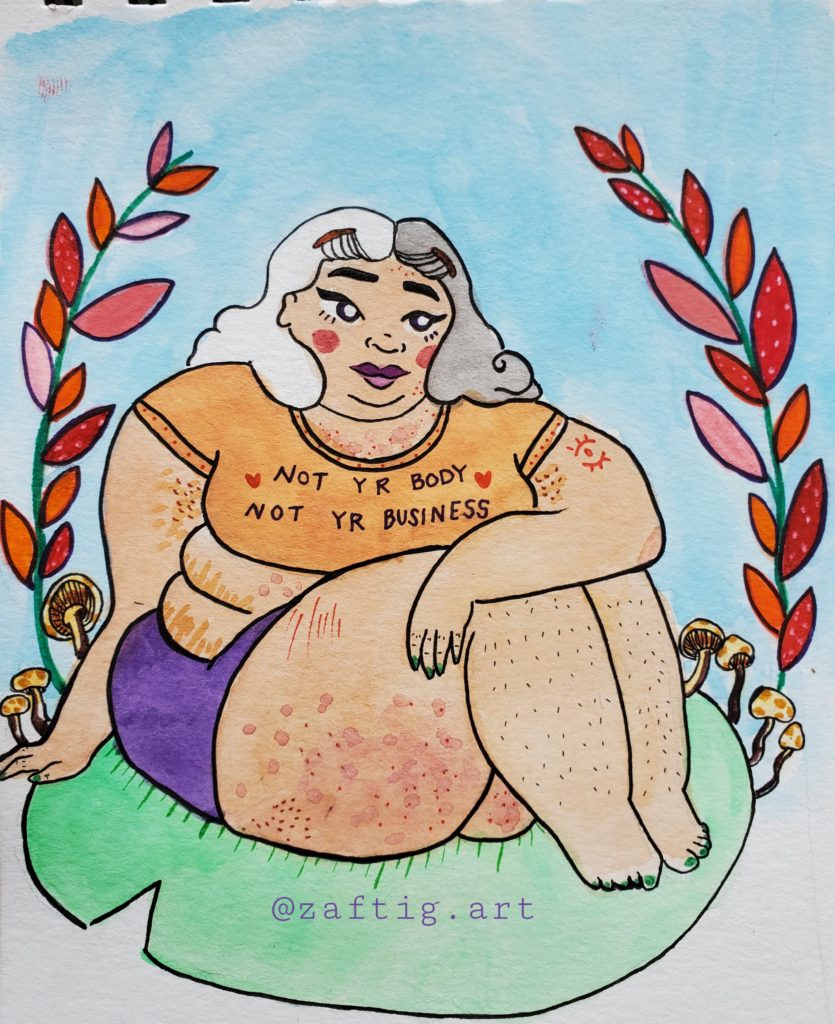 What advice do you have for other people who are learning to love and accept their bodies?
You don't have to love your body to treat your body with love. This can look like taking breaks when you need to, unfollowing that page that makes you feel weird about your body, listening to fat musicians, wearing clothes that are comfortable, getting seconds, or letting your thighs splay out and take up space! Above all, be kind to yourself.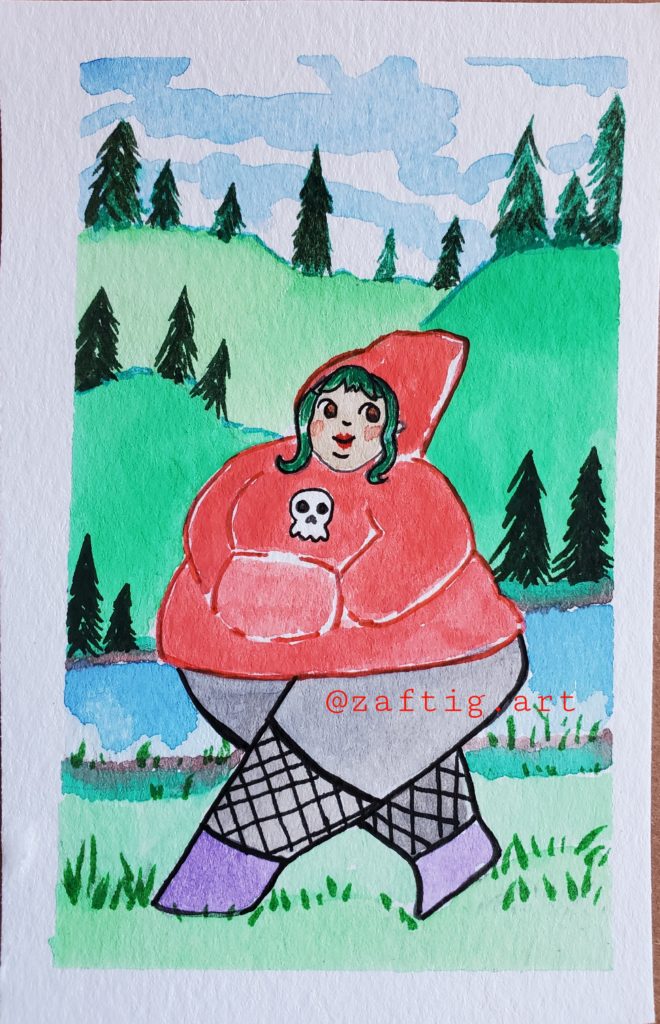 What advice do you have for other artists, especially ones who do work similar to yours, who'd like to incorporate body acceptance into their work?
Practice, create art for you, speak from your experiences, and follow other creatives like yourself! You never know what kind of community you'll end up thriving in!
Where can we find more of your amazing work? How can we support you?
I can be found primarily through Instagram @zaftig.art – I made my first fat positive zine and I'll be raving all about it there!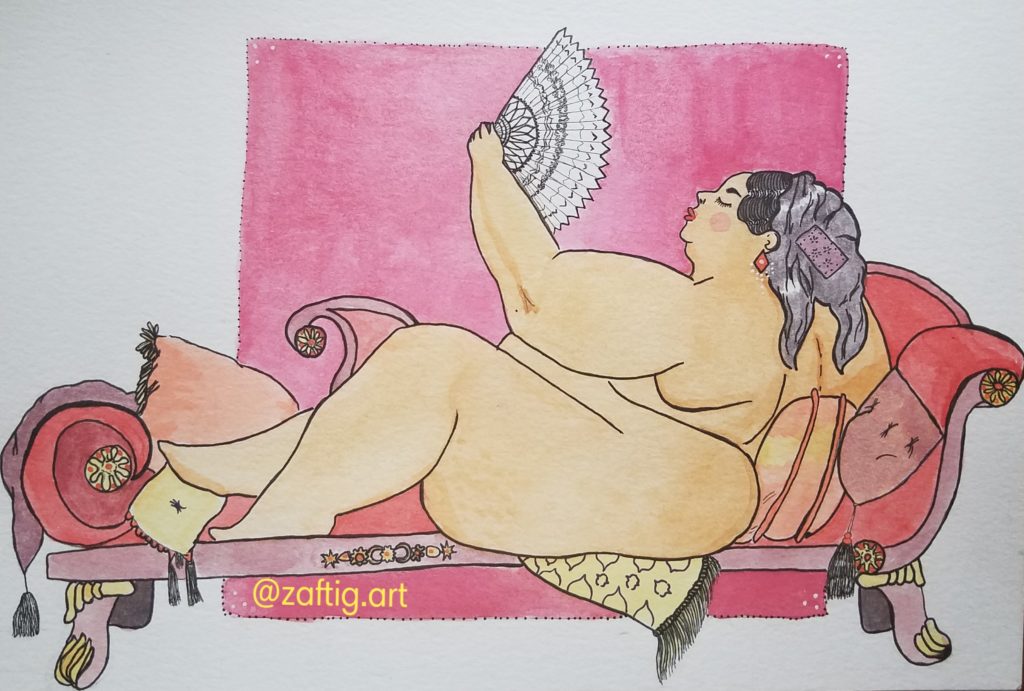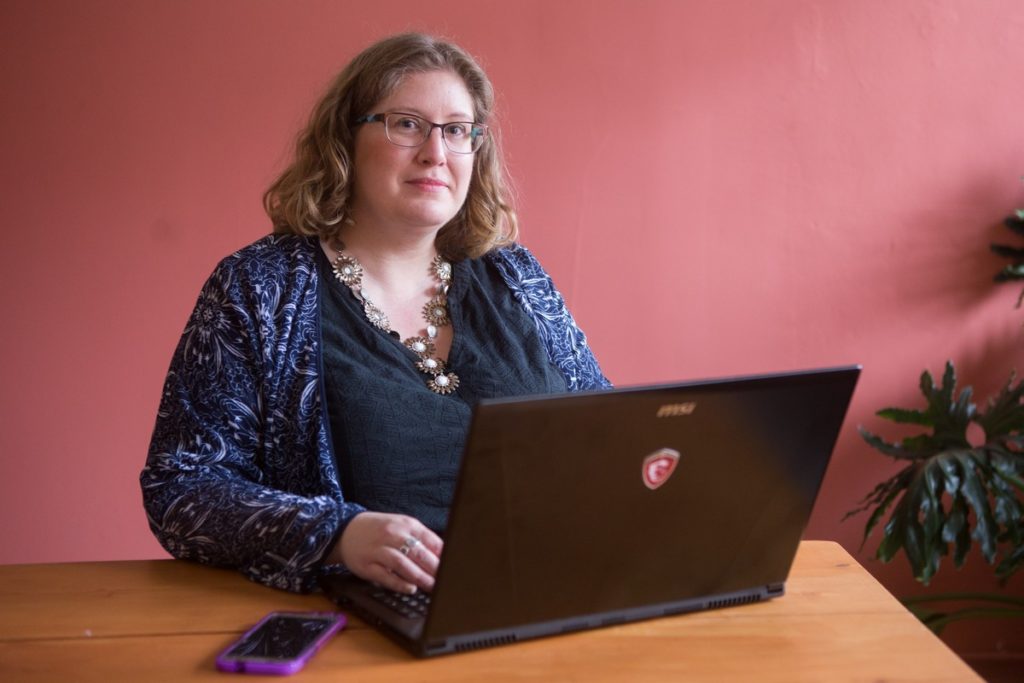 Let's dig deep.
Every Monday, I send out my Body Liberation Guide, a thoughtful email jam-packed with resources for changing the way you see your own body and the bodies you see around you. And it's free. Let's change the world together.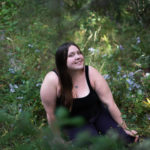 Shelbey Osborne is a 200-hour Yoga Teacher. She is passionate about yoga and astrology and uses these teachings to help individuals connect deeper to their own intuition. She is an advocate for body acceptance and applying a self-compassionate approach to all areas of our lives.