✨ For the month of December, enjoy these podcast episodes while I slow down, take a breath and plan for next year. ✨
I've had the honor of being on a number of Australian podcasts, and every time, I wonder the same thing: What do they think about my American accent??
More importantly, it is very cool to have the opportunity to speak virtually all over the world about body acceptance and fat activism, most recently with the Understanding Body Matters podcast from BodyMatters Australasia @bodymattersau.
In this episode, we talk about:
🤔 A recent challenge I've found ways to address
🤔 How our opportunities and challenges change with our privileges
🤔 The risks and rewards of speaking out as a business owner
🤔 My main message to others
🤔 What and who are we missing out on when we exclude fat people?
🔊 Listen or read:
Unpacking Weight Stigma II: Creating More Equitable Groups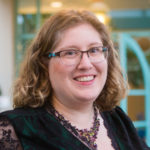 Hi there! I'm Lindley. I create artwork that celebrates the unique beauty of bodies that fall outside conventional "beauty" standards at Body Liberation Photography. I'm also the creator of Body Liberation Stock and the Body Love Shop, a curated central resource for body-friendly artwork and products. Find all my work here at bodyliberationphotos.com.