This week on Patreon, I'm launching the Body Liberation Guide+, a patron-only supplement to the free public Body Liberation Guide newsletter (this email!) I send out every week. Here's what you can expect in the BLG+:
More of The Conversation and event updates
Handy links to this week's supporter-only updates
Journal prompts and discussion topics from the Body Liberation Blanket Fort
All patrons at the Supporter level and up will receive the BLG+. 
Now for this week's letter: 
Your body image is not like my body image. 
Of course people in all kinds of bodies have body image issues. But there's a real difference between having body image issues because you're terrified of looking like (and being treated like) a fat person, and being that fat person.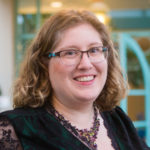 Hi there! I'm Lindley. I create artwork that celebrates the unique beauty of bodies that fall outside conventional "beauty" standards at Body Liberation Photography. I'm also the creator of Body Liberation Stock and the Body Love Shop, a curated central resource for body-friendly artwork and products. Find all my work here at bodyliberationphotos.com.